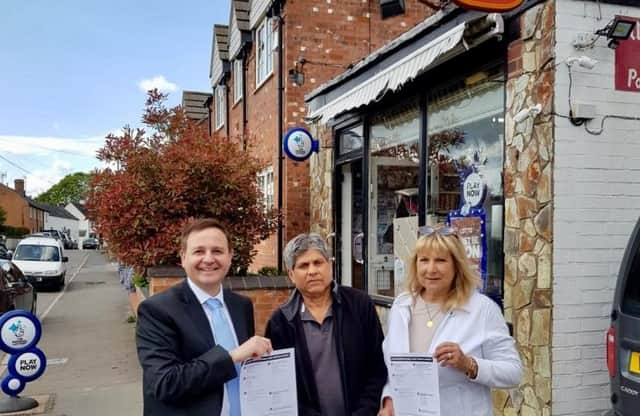 A village post office near Lutterworth is preparing to welcome back customers after closing two years ago.
Ullesthorpe Post Office is to re-open on Monday (May 22) with extended opening hours, from 9am to 5.30pm on week days and 9am until noon on Saturdays.
The branch on Main Street has been closed since early 2021.
South Leicestershire MP Alberto Costa is among those welcoming the news.
He said, "I am delighted that the post office in Ullesthorpe will soon be reopening following its temporary closure in February 2021.
"Post offices provide a range of hugely vital services and remain incredibly important for rural communities in ensuring that people have good access to postal and banking services.
"Given that post offices have been closing at an alarming rate across the UK over the past few years, I am very pleased that Ullesthorpe is bucking this trend and will soon be reopening with expanding opening hours for the benefit of my constituents in Ullesthorpe and the neighbouring villages."
In 2019, the MP conducted a survey around Ullesthorpe and surrounding villages, asking for residents' views on their local post office and how often they used them. It aimed to secure the future of rural post offices which have been closing across the country.
Ullesthorpe councillor Rosita Page added: "I would like to join Alberto in welcoming the reopening of the Post Office in Ullesthorpe. It's great to see valuable services back in an ever-growing community, but it is now up to residents to use the post office or eventually risk losing it."