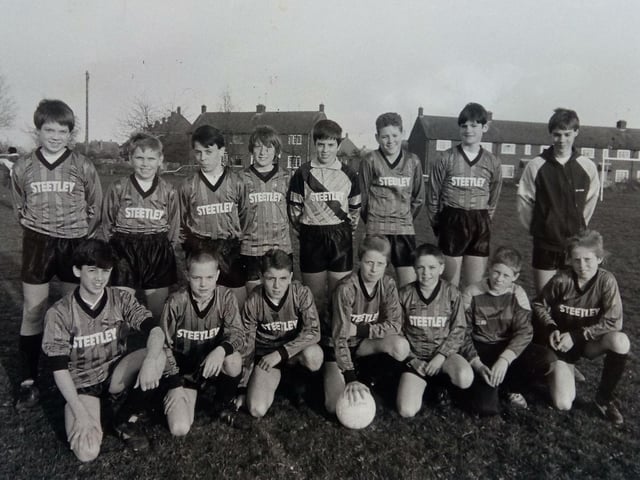 Rugby Youth League B Team
Here's a couple of football teams for you from our archives. They are captioned Rugby Youth League, which I'm afraid I don't remember.
They are possibly from 1989 as the printing code on the back says April 6, which was a Thursday that year, but I could be way out!
The 'A Team' boys were (back from left) Mark Sawyer, Barry Davis, Ian Morgan, Mark Rasbuary, Matthew Steadman, Craig Watson, Tony Morris, Darren French.
Rugby Youth League A Team
(Front) Richard Chambers, Nathan Gannon, Richard Lines, Tony Maund, Jody Heritage and Richard Brown.
The 'B Team' were (back from left) Tom Oxtoby, Wayne Pulford, Matthew McNesty, Ben Field, John Hallmark, Paul Hudghton, David Truelove, Scott Aswad.
(Front) Arif Durrani, Russell Brown, Simon Tovey, Philip Poole, Neal Green, James Bell and Pete Poole.