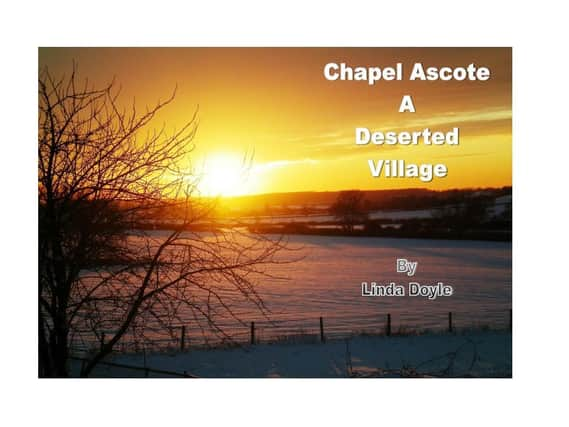 A new book has unearthered the fascinating history of a small deserted parish near Southam.
Linda Doyle's curiosity got the better of her after she found unusual marks in the ground - and this led her to write her book 'Chapel Ascote - A Deserted Village', which is now available to buy.
Her research reveals connections to royality and the gunpowder plot.
Linda said: "Chapel Ascote is a small deserted parish on the edge of Ladbroke and Bishops Itchington, and when I moved there in 1975 and worked on the farm, I was intrigued by the unusual land marks, old pathways, pottery shards and strange shaped stones I found.
"So much so I started to research the local history and found a 1653 document which said "anciently an eminent parish" and for many years past the estates being in "great men's hands" and I wanted to know - who were these great men?
"They turned out to be ancestors of our future king, Prince William, Catesby of gunpowder plot fame and a captain who was beheaded in the Battle of Edgehill, to name but a few.
"Then as I researched more and continued to walk and work those acres, I wondered who rode the horses who's horse shoes I so frequently found, who built and lived in the now deserted village and once sat beside the glowing hearths, but more to the point, whose skeleton was it we accidentally dug up while draining Chapel Field?
"This must have been where St Helen's Chapel stood, hence the field name, so who had been buried there and why had the village, along with four others nearby, all been deserted by the 15th century?"
Linda says her book reveals many of these answers. It costs £7 and all proceeds are going to the charities Ladbroke Matters and Southam Heritage Collection.
Linda is happy to deliver locally or post out for an extra £1.50.
The Southam Heritage Collection now has its 2021 historical calendar with 13 different old photographs on sale for £5. This can be purchased by using the same email addresses above.