It's fast, easy, and free to sell your car in Warwickshire – dealers compete to give you their best price
If you think selling your car will be a nightmare, think again. This company is revolutionising the way cars are sold, and the 5,000+ verified dealers in their network are looking for cars in Warwickshire.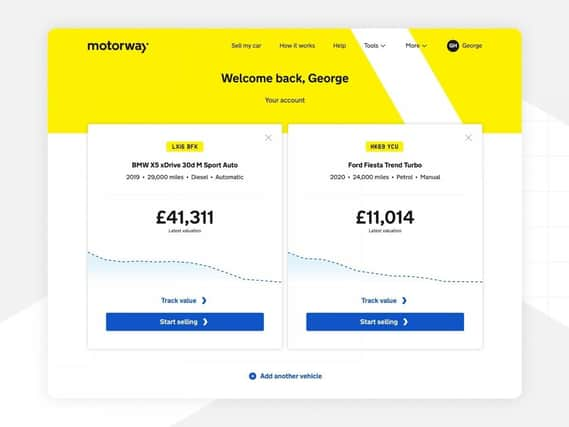 It's now fast, easy, and free to sell your car or van in Warwickshire, thanks to Motorway.
For many people in the UK, their car is their biggest financial asset. You can get the best value possible for your car or van by using Motorway to value and sell it.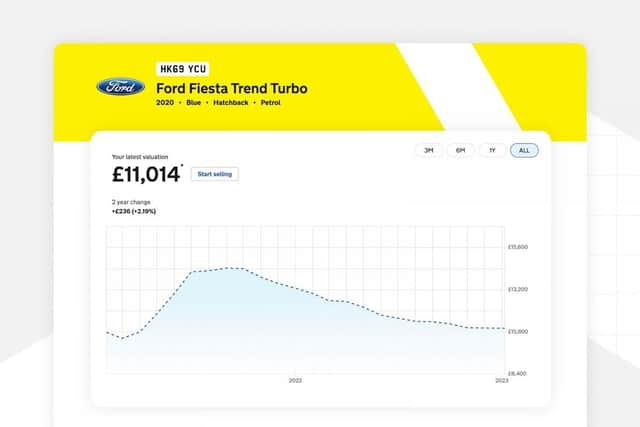 Find out how everything Motorway has to offer will help you to get the best value for your vehicle.
Start with your free, instant valuation
It's always free to value your car on Motorway. Just enter your reg and mileage on the homepage or app and create a free account. You'll see the real-time price your vehicle could fetch on Motorway's marketplace, where over 5,000 verified dealers compete to give you their best price.
Your valuation will be based on live and historical sales data for cars just like yours, for ultimate reliability.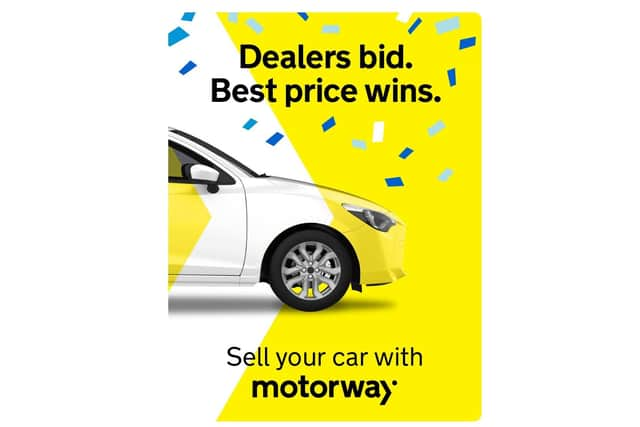 When you approve your best price at the end of the online daily sale, you'll get free collection from your home or work, no matter where you're located in the UK.
Your buyer will turn up at an agreed time to inspect the vehicle and make payment straight into your bank account, before driving your car away. And that's it – easy! Selling your car, made simple by Motorway. Start with your free valuation, and finish with your best price in your bank account.
Choose the best time to sell with Car Value Tracker
Motorway's research routinely reveals that most drivers in the UK don't know what their car is worth at any given point, and assume that their value decreases steadily every year.
The truth is that cars depreciate in very individual patterns, based on mileage, age, and condition, as well as factors influencing the market. In recent years, these have included new car shortages, changing emissions regulations, and the cost of living crisis.
The one trend you can normally expect to see is a quick drop in value for brand-new cars in their first three to five years, followed by a slower rate of depreciation. However, it's impossible to know exactly how much value will be lost in that first period.
Motorway's free car valuation tool shows the historic valuation of your vehicle on a graph over 24 months, and updates you each month. You can see exactly when your value is going up, holding steady, or dropping. In other words, you can pinpoint the perfect time to sell to get the best price for your vehicle.
If your car or van has outstanding finance, Car Value Tracker will help you find the perfect time to sell. You're looking to be in positive equity, or in other words, have a valuation higher than your outstanding finance. At that point, if you choose to sell your vehicle on Motorway, a dealer will clear your finance and pay you the surplus.
Check your compliance to keep running costs manageable
Warwickshire drivers will know that nearby Birmingham's Clean Air Zone started charging non-compliant and non-exempt vehicles in the summer of 2021, in an effort to clean up the city's air. It may have even slightly altered your vehicle's value, or running costs.
Between Birmingham's CAZ, Greater London's ULEZ, and the other charging CAZs across the UK, it's key to check your compliance and plan your journeys to avoid receiving a Penalty Charge Notice.
Fines accrued in any charging CAZ or Low Emission Zone (LEZ) get sent by post to the address of the vehicle's registered keeper, so it's also an important precaution when living in or near a charging zone to make sure your address is up-to-date in your V5C logbook and with the DVLA. If you miss a PCN, it can turn into a hefty fine, whereas usually paying within two weeks will halve your Clean Air Zone fine.
Due to cities across the UK starting to enforce emissions regulations, pricing of both compliant and non-compliant vehicles has fluctuated along with supply and demand, so it's worth regularly valuing your vehicle regardless of its compliance status.
Non-compliant vehicles can be expected to fetch lower prices when you're selling locally in or near a CAZ. You can be reassured, though, that the 5,000+ dealers in Motorway's network are looking for privately owned used cars and vans of all shapes, sizes, and fuel types, and you'll get your best offer within 24 hours.
Get the best value for your car
By using Motorway's free tools, you'll be able to predict what your car might rack up in running costs going forward, and see trends in its depreciation rate. The best way to keep your value high is to learn what to expect and keep your car in great condition before you're ready to sell.
Factors affecting used car pricing that are outside of your control include:
Supply and demand. Your value could change based on how your car compares to similar models available in the used car market
Fuel type. Depending on your fuel type, your value may fluctuate in line with emissions regulations and changing tax bands affecting the running costs of your car over the next few years
So it's worth investing some energy into the factors affecting your value that are within your control, including:
Age. Use Car Value Tracker to stay on top of how quickly or slowly the value is changing, to avoid surprises
Mileage. Try to keep your mileage low in order to keep your value strong
Service history. By maintaining your car well, and fixing small faults and wear and tear quickly to nip larger issues in the bud, you'll see your value stay high compared to similar models
Timing. Check your ongoing value over time and try to sell at a point when your value is holding steady, increasing, or at least dropping slowly
Location. Selling to Motorway's countrywide network of dealers means you'll get your best price from a wide pool of competing buyers
Get started today with a free, instant valuation to know what your vehicle could fetch in Motorway's daily online sale.