No new smart motorways without extra safety measures
Transport Secretary announces new package to improve monitoring and raise awareness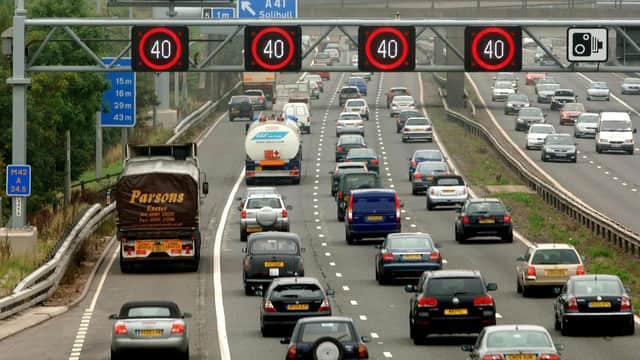 No new sections of smart motorway will be allowed to open without technology to detect broken down vehicles, the Government has announced.
Transport Secretary Grant Shapps confirmed that any new stretches of all-lane running (ALR) motorway will have to have the systems in place before beginning operation and said the rollout of radar detection on existing ALR roads would be accelerated.
His pledge came as part of a package of measures aimed at improving safety on the controversial roads, which operate without a hard shoulder.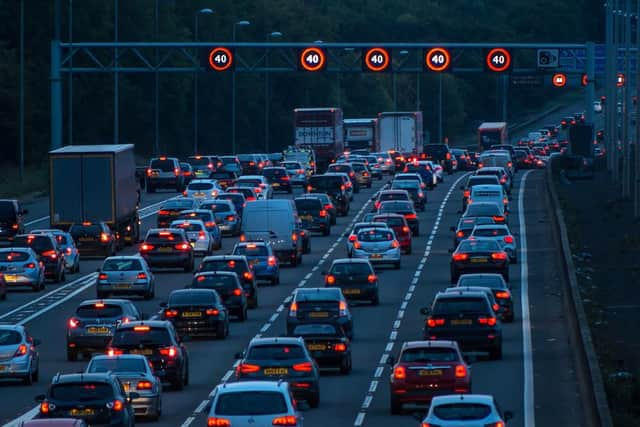 Stopped vehicle detection will be introduced on all ALR roads by September 2022 and cameras to detect and prosecute drivers who ignore lane closed warnings will be upgraded 10 months earlier than planned. One thousand additional signs highlighting the nearest emergency refuge area will also be installed earlier than planned and new guidance on using smart motorways will be added to the Highway Code this year, earlier than planned.
Mr Shapps said: "Despite the data showing that fatalities are less likely on all-lane running motorways than on conventional ones, this doesn't mean all drivers necessarily feel safe on them. That is why I tasked Highways England last year with delivering an action plan to raise the bar on safety measures even higher.
"Alongside the raft of measures already undertaken, today I am announcing that all new all-lane running motorways will open with stopped vehicle detection technology in place, as well as a programme to speed up the rollout of the technology on previously built stretches. This will help us further reduce the risk of accidents on the country's roads."
Smart motorways were first introduced in England in 2002 as a cheaper and less disruptive way to increase road capacity than traditional road building schemes. They use existing hard shoulders as additional traffic lanes with traffic management and lane closures controlled via overhead signs. While the DfT insists they are safer than conventional motorways they have been linked to at least 38 deaths and in February a coroner referred Highways England to the Crown Prosecution Service to consider a case of corporate manslaughter following a fatal crash on the M1.
Highways England's acting chief executive Nick Harris said: "We've made good progress delivering the improvements set out in the 2020 Stocktake, but we are not complacent and are examining ways to improve safety further."
The RAC's head of road policy Nicholas Lyes said the progress was welcome but said the organisation remained concerned that it would take another 18 months before cameras enforcing red X lane closed signs were fully upgraded.
AA president Edmund King called the progress "encouraging" but said that work still needed to be done to increase the number and frequency of emergency refuge areas to protect drivers and recovery crews.
However, campaigner Claire Mercer, whose husband Jason died on a smart motorway in June 2019, told the PA news agency: "It's all compromises. Nothing is new.
"Nothing short of giving back the hard shoulder in every single instance will be acceptable."
Data from Highways England's progress report, covering the five years from 2015-2019, shows that drivers on a conventional motorway are 33 per cent more likely to be involved in a fatal accident than drivers on an ALR motorway.