Vauxhall Grandland GSe review: top-of-the range SUV's sporty ambition falls flat
Vauxhall's family SUV shows that lost of power and sporty styling don't necessarily make for an engaging driving experience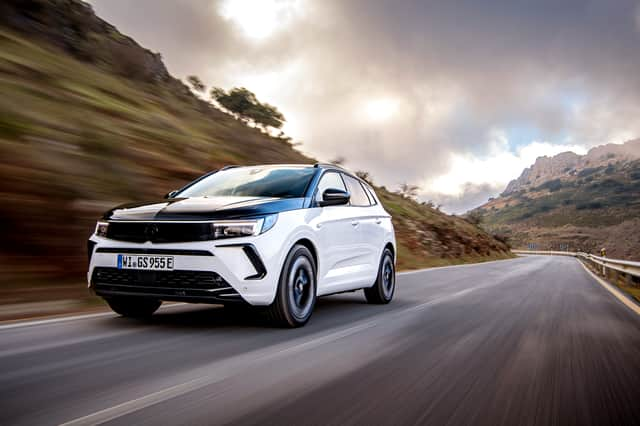 Vauxhall was once well-known for its performance cars but recent years have seen a dearth of hot hatches (or any other body styles) from the British brand.
Now, though, it is attempting a comeback, aiming to prove that you can have performance with a plug through its new GSe model range, which has turned up the wick on two of its plug-in hybrid models.
The Astra GSe has cranked the family hatchback's hybrid powertrain up to 222bhp but the car we're testing today goes even further and is the most powerful Vauxhall on sale. That's right, Vauxhall's punchiest car is also its biggest - the Grandland family SUV.
The whole Grandland range was updated in late 2022 with an external refresh and a major simplification of the different trim levels.  At that point you could already buy the car with this models' near-300bhp drivetrain but the arrival of the GSe marks a repositioning of that variant as a more performance-focused model with chassis upgrades designed to better exploit its power.
As before, this plug-in hybrid uses a turbocharged petrol engine along with two electric motors to deliver a combined 296bhp to all four wheels, making it the most powerful Vauxhall on sale. New for the GSe is stiffer suspension, a quicker steering rack and a brace of styling upgrades to mark it out as the sportiest version of this SUV.
Officially the Grandland GSe will reach 62mph in around six seconds if the battery is fully charged and you can get the engine, motor and transmission working in harmony. Get all your ducks in a row and the Grandland will certainly gather speed fairly quickly but, like the Astra, too often there's a noticeable lag between pressing the throttle and anything happening. Bury the throttle and you're also subjected to the unenthusiastic howl from the engine that screams anything but "sporty".
The upgraded chassis adds a touch more control to the Grandland's cornering and a fraction more responsiveness from the steering but this is still a tall and heavy SUV and it feels it - a sensation not aided by the overly light steering.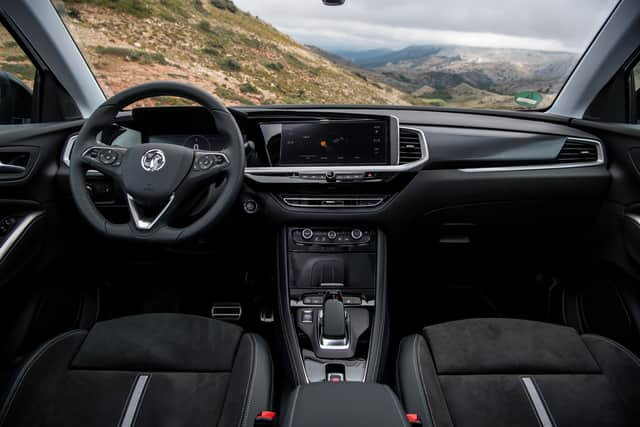 You're better taking a step back and treating the GSe more as a regular SUV with an occasionally useful turn of speed and the potential benefits of all-wheel-drive, albeit one with an unpleasantly jarring ride that variable frequency dampers can't disguise.
On the surface, the GSe brings some sportier styling to make it stand out, with new lightweight 19-inch alloys, a new diffuser and the gloss black Vizor grille. Inside, GSe sports seats are finished in Alcantara and offer more support and grip than the regular Grandland's but the car is otherwise unchanged. There's a pleasing logic to the layout and sensible physical controls for key functions and materials are generally decent, although not always well matched. A 12-inch digital instrument panel is sharp and packed with info but the 10-inch media screen is hamstrung by an older, less responsive operating system than the Astra.
At £43,700 the GSe is £1,340 more than the 222bhp two-wheel-drive Grandland Ultimate but offers a near-identical specification including matrix LED headlights, heated seats and steering wheel, powered tailgate and adaptive cruise control, plus that extra power without a loss of economy or range.
Ultimately the Grandland GSe suffers the same problem as the Astra GSe. The power and retuned chassis can't make up for the overall weight and lack of involvement. For similar money to the Astra, there's an argument that the Grandland is in fact the better GSe option. It's quicker and more spacious without sacrificing too much in running costs. Accept that it's not a true performance machine but a tax-friendly range-topper and you might not be too disappointed.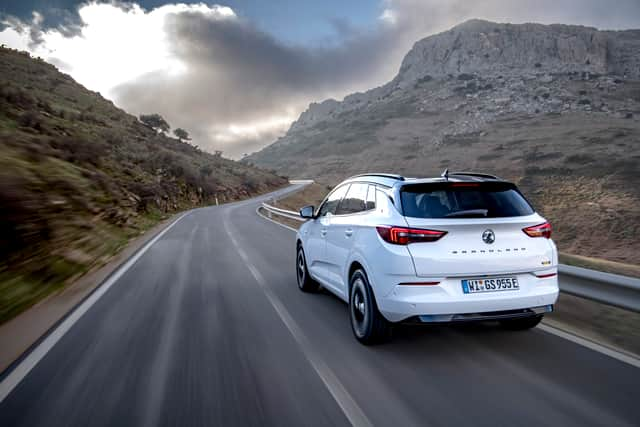 Vauxhall Grandland GSe
Price: £43,700; Engine: 1.6-litre, four-cylinder, turbo, petrol, two electric motors; Power: 296bhp; Torque: 384lb ft; Transmission: Eight-speed automatic, four-wheel-drive; Top speed: 146mph; 0-62mph: 6.1 seconds; Economy: 235.4mpg; CO2 emissions: 27g/km; EV range: 41 miles