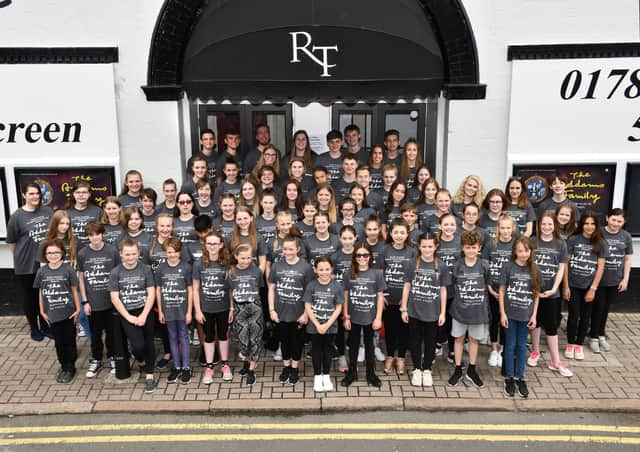 Calling all young Pink Ladies and T-Birds to join Rugby Theatre's summer production of Grease
"You're the ones that we want for Sunday auditions"
Budding young actors are invited to pop on their leathers and hop in Greased Lightning for the auditions of Rugby Theatre's summer youth project on Sunday (February 19).
Stars are needed for this year's legendary show Grease: the Musical – the first youth show since the coronavirus pandemic.
Starring leather-clad greaser Danny and girl-next-door Sandy, plus the Pink Ladies and the Burger Palace Boys, Grease: the Musical is packed with classic hits including Summer Nights, Greased Lightning, Hopelessly Devoted to You and You're the One that I Want.
Wendy Kay, promotions director, said: "Don't miss your opportunity to be part of this legendary show.
"With a West End creative team and a live orchestra, our summer youth project offers an unforgettable theatrical experience over the summer holidays."
The youth project is open to actors, singers and dancers aged between 10 and 21, with participants putting together a high-quality show after just ten days of intensive rehearsals, guided by a West End director, choreographer and musical director. For those who don't want to be on stage, there's also the opportunity to be involved behind the scenes, in props, scenery, lighting, wardrobe and more.
Rugby Theatre's youth project is now in its 24th year and was set up to give young people access to theatre, and to help them develop skills they can take forward into their adult lives.
It runs from July 29 - August 13, and auditions take place on Sunday. Students will be taught a song from the show and some dance steps on the day. See the auditions page at www.rugbytheatre.co.uk