King Charles III's coronation explained for kids: the history, ceremony and events - and an easy glossary
King Charles III will be crowned at a ceremony steeped in history and tradition - here's a handy guide for parents on explaining it all to children from First News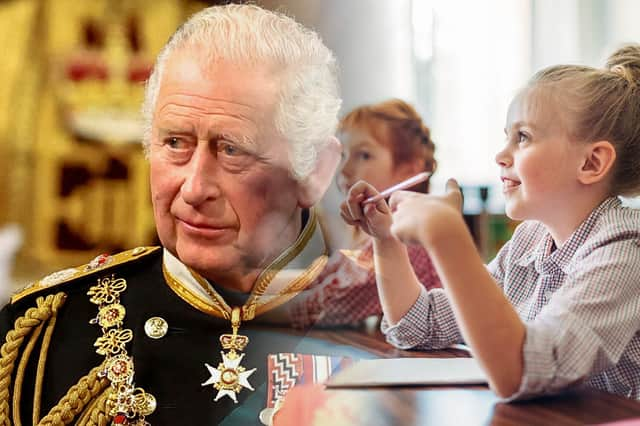 The coronation of King Charles III takes place on Saturday (6 May), with lots of tradition and ceremony involved.
Here, in partnership with First News, the award-winning weekly newspaper for children, is a guide to the historic event for children.
What is a coronation?
A coronation is a ceremony in which a monarch is formally crowned. The last time there was a coronation in Britain was the coronation of Queen Elizabeth II, Charles' mother, 70 years ago, in 1953.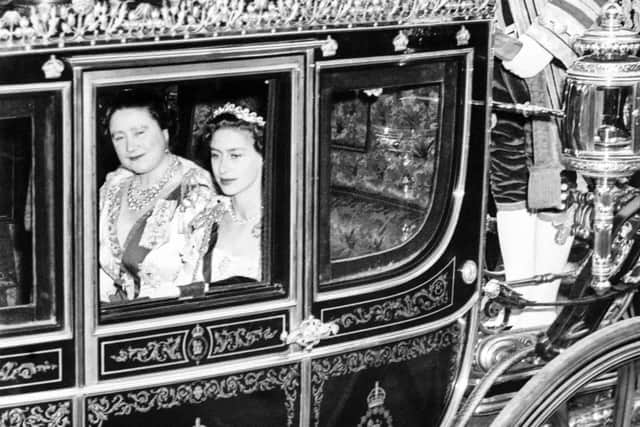 In a coronation ceremony, the monarch is also invested with 'regalia' (the emblems or insignia of royalty), including a crown, sceptre and orb. The coronation is a big event that marks the beginning of a monarch's reign.
The British coronation ceremony includes the anointing of the monarch with holy oil and the crowning with the St. Edward's Crown.
Coronations are usually attended by heads of state and other important figures, and are often accompanied by processions, pageantry and other public celebrations.
A coronation glossary
Gold - a rare and valuable, yellow-coloured metal.
Pearl - a hard, circular object formed within a pearl oyster's shell in the ocean.
Cross pattée - a type of cross design. The arms are narrow at the centre and broader at the perimeter. This type of cross was used in early Medieval art.
Ermine - the white fur of a stoat, a small animal belonging to the weasel family.
Fleur-de-lis - a pattern resembling a sword-shaped leaf. It has appeared on several flags and coats of arms throughout history.
Sovereignty - the quality of having power and/or authority over a kingdom or country.
Who is King Charles III?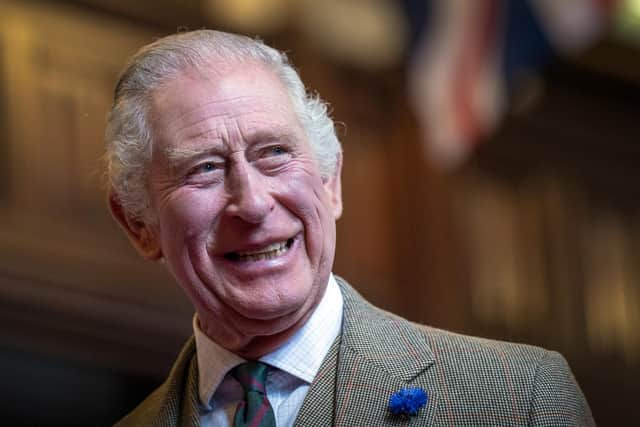 Charles is the eldest son of Queen Elizabeth II and Prince Philip. Born in 1948, he is now 74 years old, and he will be crowned following the death of his mother, The Queen, in September last year.
Charles went to school in Hampshire then at Gordonstoun in Scotland. He has been a champion of environmental causes throughout his time as Prince of Wales, although he may need to stop some of this campaigning work now that he is Britain's head of state.
The former Prince of Wales has two children from his first marriage to Princess Diana - Prince William and Prince Harry - and five grandchildren, George, Charlotte, Louis, Archie and Lilibet.
He has one younger sister - Princess Anne - and two younger brothers, Prince Edward and Prince Andrew.
Charles married his current wife, Camilla Parker Bowles, in 2005. When Charles is crowned on Saturday, her official title will change from Queen Consort to the Queen.