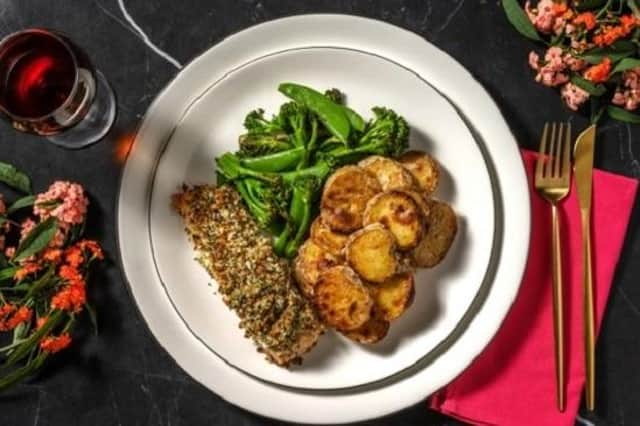 Reach your lover's heart through their senses and spoil them with delectable dishes from HelloFresh including a succulent Premium Herb Crusted Salmon Fillet with oozing extra special Cheesy Dauphinoise potatoes followed by a mouth-watering, indulgent Salted Caramel and Pecan Nut Chocolate Pot Dessert – utterly scrumptious.
With over one third of Brits looking to celebrate Valentine's Day at home this year*cherish the occasion by treating yourself and your beloved to a home cooked meal featuring everything you need to enjoy a romantic evening without breaking the bank. All dishes arrive pre-portioned with easy-to-follow stress-free cooking instructions, allowing more quality time to spend with your loved one.
Home chefs can also impress with the Premium Plus menu which includes a sumptuous Fillet Steak and Tomatey Prawns with Potatoes, zesty Parsley Butter and Salad, priced at £9.99pp.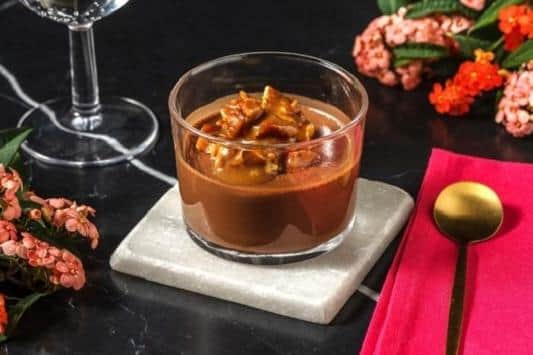 Senior Recipe Development Manager at HelloFresh, Mimi Morley, said: "With Valentine's Day being one of the busiest times of the year for restaurants, securing a table can be tricky. Coupled with the fact that many of us are feeling the financial pinch, we wanted to curate a bespoke menu for our HelloFresh customers who are loved-up and looking to cherish the day on an affordable budget. However, or whoever you're planning to spend the most romantic day of the year with, you can create a restaurant quality, romantic premium feast, without compromising on quality, all from the comfort of your own home.
The HelloFresh Valentine's Day dine-in for two menu is available to purchase from w/c January 23 on the HelloFresh website and app, with delivery scheduled for w/c 13th February with prices starting at just £4.99pp.