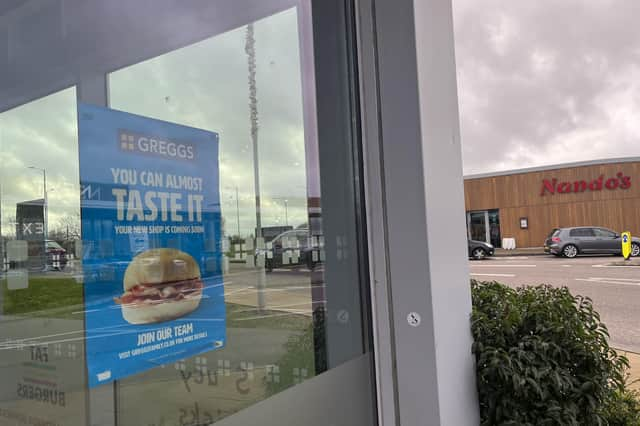 That unit has seen a variety of food businesses fail to survive but with Greggs' runaway success showing no sign of slowing down, it seems the ideal candidate to make it work.
And on the back of its hugely popular tie-up with Primark for a range of clothing and accessories, no doubt speculation will take off again as to whether a new Greggs could finally tempt the fashion giant to town.
With a landmark Primark in the Owen and Owen building in Coventry, the pleas from Rugby have always fallen on deaf ears but the enthusiasm has never gone away.
For now though, it's clear from the posters that Greggs will definitely open in its own right at Elliott's Field – and soon...