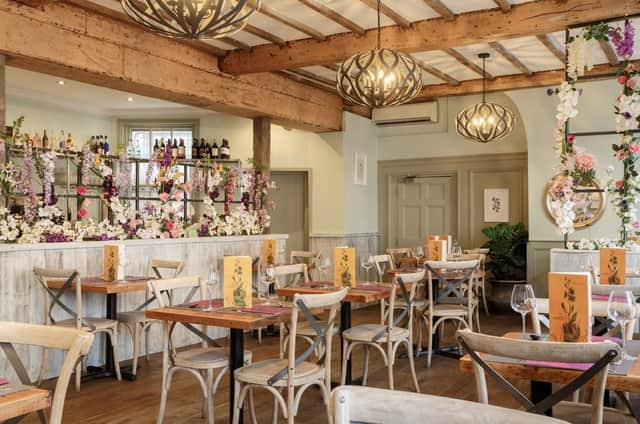 With its fresh new look and new vegan menu the Giggling Squid in Warwick is promising diners a new treat for both the eyes and palate for 2023 and beyond.
With more and more people changing to a plant-based diet it's a shrewd and sensible decision by the Thai restaurant chain to launch the new vegan menu, especially during the annual nationwide Veganuary challenge.
And what better way to mark this launch for Giggling Squid's customers living in and around Warwick than to have it coincide with a refurbishment of its restaurant in the town.
The vegan menu is full of choice with five starters, four curries, four stir-fries, a tapas set for sharing and two noodle dishes.
My partner first chose the Thai spice rice balls for her starter but these are obviously very popular as they had sold out so she opted for the king oyster mushrooms instead.
These were succulent and juicy with a smooth texture and perfectly complimented by the puffed rice, coriander, dill and pumpkin seed topping.
I went for the tried and tested vegetable spring rolls, which had a lovely savoury taste and crunchy texture which was doubly nice when dipped in sweet chili sauce.
For the main, I chose the extraordinary lotus flower fry with coconut rice.
It was so fresh and full of sweetness yet also containing contrasting flavours through its black pepper garlic sauce.
My partner had the fragrant and warming paneang curry which was so wholesome and hearty that she commented 'did not suffer from not having meat in it at all'.
One thing vegans should note is that the dessert menu at Giggling Squid currently only has one specific plant-based option with the VG sign.
The good news is that the pineapple, coconut & mekhong sorbet laced with a dash of the Thai spirit Mekhong is served up as two generous scoops and is a refreshing and uplifting delight.
Overall, we really enjoyed the new vegan menu at the ever-popular Gigggling Squid in Warwick and the experience was enhanced by the prettily and quirkily revamped surroundings.