The plot sits next to the A45 and a derelict petrol station at Stretton-on-Dunsmore – and holds memories galore from its days as the Dun Cow pub, as Crazy Daisy's and then as the Riverside Cantonese and Goji restaurants.
It's the nightclub days that are probably best remembered with people travelling miles to dance the night away but after its restaurant days, the building suffered two fires and then demolition.
The Advertiser has previously reported that seven luxury homes are on the way as a replacement and updated details of them have been revealed in a new planning application to Rugby Borough Council.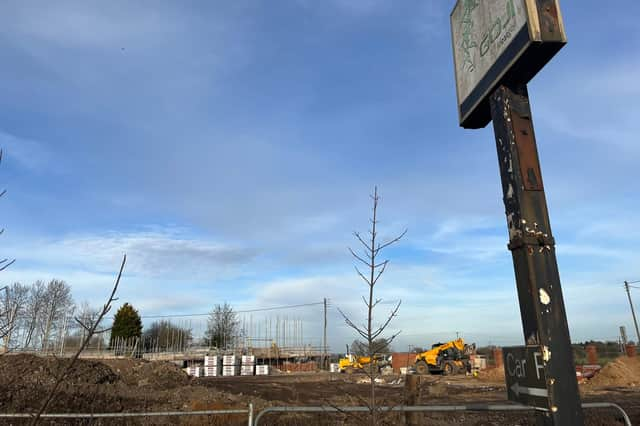 The application – reference number R22/1127 on the council's planning portal – is open for comments until February 20.
The new plan makes changes to the site layout, adds automatic gates to the site access – which is on Stretton Road – and makes alterations to the house designs.
As a result, the bundle of documents includes a site plan and drawings of the five different designs.
These are big houses and on a positive note, each will have solar panels fitted as they are built.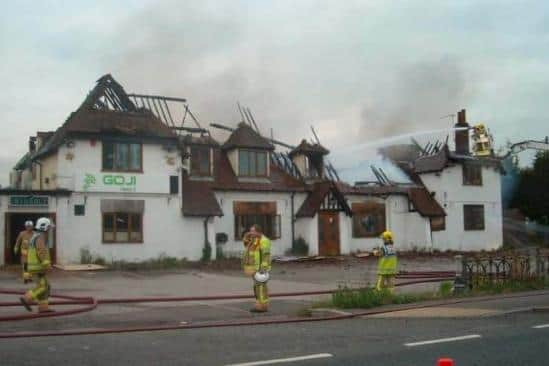 They are certainly not out-of-keeping with the size of homes you might expect to see behind gated access.
But while passers-by can see the homes at the back of the site starting to take place, the interest will be in judging the kerb appeal for those that will be built by the kerb of the A45 and closest to the former petrol station that is not part of the development site.
The site plan shows, for example, that plot six sits closest to the main road on the corner with Stretton Road.
Covid delayed the start of work on the original scheme but permission was confirmed again by the borough council in November 2021.
At that point a planning officer told councillors the development would normally be inappropriate in the green belt but in this instance there were reasons why the plans could be approved, including the former use of the land and the unsightly condition of the site following the fires and demolition.
Work finally got under way in November 2022.