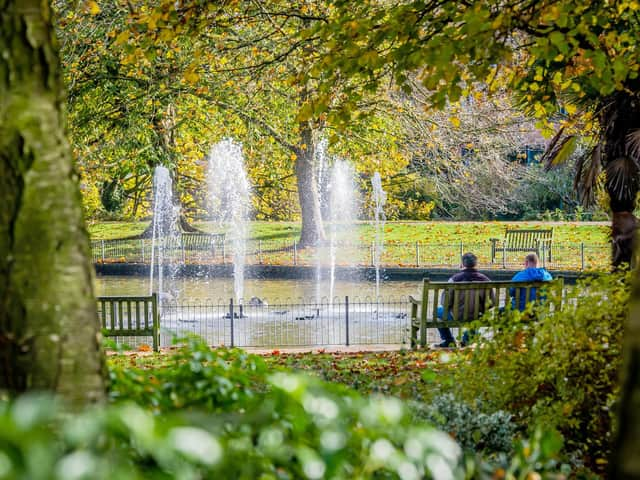 Leamington's Jephson Gardens.
Leamington has been named as one of the happiest places to live in the UK - again.
Property website Rightmove's 2020 survey placed the town in third place.
Of course, Leamington is no stranger to being 'officially happy' - it topped the list back in 2017.
Rightmove's Happy at Home index, whose results were published this week, quizzed 21,000 people who were asked to rate various aspects of where they lived, such as community spirit, access to green spaces and availability of local services.
The index said the average house price in Leamington is £335,008 and the average asking rent PCM (for a two-bedroomed house) is £878.
St Ives in Cornwall took the top spot for 2020, with Skipton in North Yorkshire in second.
There were two Warwicskhire towns in the top ten, with Stratford-upon-Avon claiming seventh place.
With this latest success for Leamington, estate agency ehB Residential says the rise in demand for family homes is likely to continue over the coming months.
The agency has seen a huge boom in sales this year, with many record months. In fact, even though November isn't yet over, it has already agreed more than twice as many sales during the month as it did during the same period last year.
Last month it sold twice as many homes as it did in October 2019, and there is no sign of slowing down in the run up to Christmas.
ehB Residential office manager Clive Thompson said demand for family homes has exploded, with the coronavirus encouraging people to reassess their living requirements.
"St Ives is lovely, of course," said Clive. "But if you need to be in the thick of it and have easy access to other parts of the country - as well as living somewhere with a great community spirit, beautiful architecture, excellent schools and surrounded by plenty of green space, then Leamington is definitely the place to be."
Click here to see the results of the survey.