As previously reported in the Advertiser, the lack of a Rugby Borough Council policy to control the spread of HMOs means the chances to turn down applications are limited and officers are recommending a plan for 50 Windsor Street should be approved when the planning committee meets next week.
A report highlights there are already 197 licensed HMOs in the borough, including three in Windsor Street.
Nearby residents put forward a range of objections to the latest plan and one of their ward councillors, Richard Harrington (Lab, Benn) asked for the issue to go before the committee meeting on Wednesday, February 8, for a decision.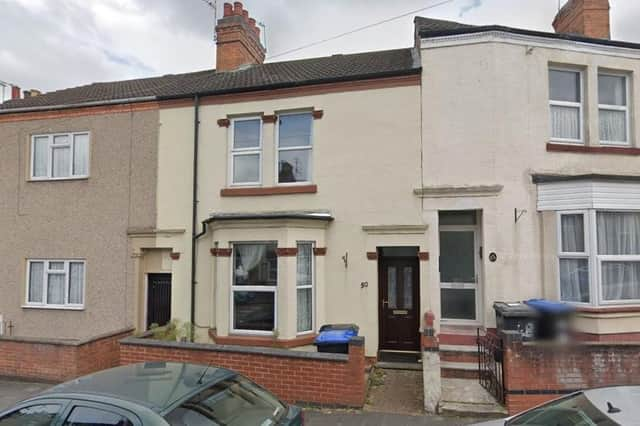 Number 50 is a three-bedroom home but the plan from Sussex-based JCL Property Group Ltd, is to open up the roof space with a dormer conversion and create seven units on three floors for single occupancy, each with an en suite; plus a shared lounge and kitchen area.
Objections centre on issues with parking and emergency vehicle access if things get any busier than they are now.
But the developer has hoped to sway the day by providing a cycle rack in the garden and the officer's report highlights the site is close to the railway station, buses and the proximity to the town centre adding up to the suggestion that all this combined will reduce car use.
This is at odds with the neighbours - and Cllr Harrington, who believes the area cannot cope with extra residents, plus the cars that could arrive through visits from their family and friends.
But in a remarkable part of the report, the council officer counters this by saying on two visits to the street there was more than 25 per cent of spaces available, only to then add the extraordinary admission: "However, it is noted that the visits were at times when parking demand would likely not be at its greatest level."
The county council initially voiced fears about parking but withdrew its objection thanks to a plan to put double yellow lines at Windsor Street's junction with Sun Street.
Neighbour objections also included the scale of the development, with the report noting there was concern the proposed dormer ' is horrendous and out of place for the size of the house'.
But, ultimately, without a policy to stop it – and only HMOs for more than six people need planning permission, with licensing being a separate matter – the recommendation is for approval.
The full report is now available on the council's website as part of the planning committee agenda and the original application showing the plans can be found on the council's planning portal, reference R22/0722.
The planning committee meets at 5.30pm at the town hall. Members of the public can attend the meeting. The borough council also offers a livestream of the event which is also available afterwards on YouTube.