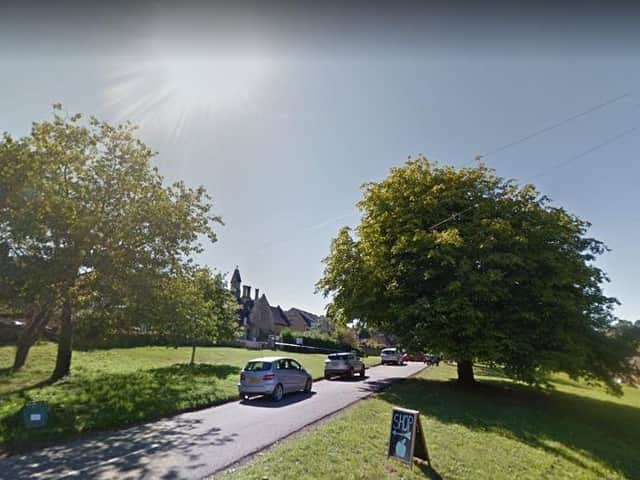 The judge's picked out Ilmington's community-owned village shop on Grump Street as the real star.
Three places in Warwickshire have featured in this year's Sunday Times Best Places to Live guide in the Midlands.
The list is regarded by many as an important guide as judges assess a wide range of factors, from schools, air quality, transport and broadband speeds to culture, green spaces and the health of the high street.
They look for improving towns, villages or city centres, for attractive, well designed homes and locations bursting with community spirit - which the pandemic has shown to be the most vital quality of all.
Sadly, neither Leamington, Kenilworth and Warwick featured in the 2021 guide but the nearby south Warwickshire village of Ilmington, about 20 miles from those towns, was selected.
The other two places in Warwickshire mentioned in the guide are Earlsdon (in Coventry) and Stratford-upon-Avon.
The overall winner for the Midlands is Stamford in Lincolnshire.
Helen Davies, The Times and Sunday Times property editor said: "This guide has never been so important. The pandemic has taught us just how much we rely on our homes, our communities and our surroundings. With working from home now common, it's no surprise that many of us are reassessing our priorities and thinking hard about where we really want to live.
"Our focus for this year has been community, countryside and convenience. It hasn't been a year for big cities or small villages. Instead it is small towns that have shone: big enough to have everything you need within walking distance and small enough for everyone to feel connected."
HOW THE JUDGES DESCRIBED ILMINGTON
Ilmington is one of our favourite villages, close to the Cotswolds but away from the crowds. Its houses are beautiful and there's an unmissable view from the top of Ilmington Down.
There is always something going on in the village hall (when restrictions allow) - check the informative Ilmington Circulation email newsletter for details - and there are two good pubs, including the Howard Arms, deservedly named one of the country's best.
Most of all though they picked out the community-owned village shop on Grump Street as the real star.
Opened in 2015 after three years of fundraising, it's now a proper local hub with 120 volunteers on its books.
Average sale price: £355,000
A detailed breakdown of house prices has been supplied by data specialists TwentyCi and information on internet speeds has been supplied by Thinkbroadband.com
THE LIST OF THE WINNERS IN THE MIDLANDS
The Sunday Times Best Places to Live 2021: The Midlands
· Winner: Stamford, Lincolnshire
The others (in alphabetical order)
· Birmingham: Bournville and Stirchley
· Church Stretton, Shropshire
· Earlsdon, Coventry, Warwickshire
· Ilmington, Warwickshire
· Stratford-upon-Avon, Warwickshire
The Sunday Times Best Places to Live in Britain covers the following regions: North and Northeast, Midlands, Northern Ireland, Southeast, Wales, Southwest, East, London, Scotland and the Northwest.
Stroud in Gloucestershire was named as the Best Place to Live in Britain.