Feature: Top tip - check out Rugby's growing scene for cutting food waste with bags of bargains
The pressure on shops to cut food waste has been growing in recent years with a number of schemes set up to keep stuff out of bins and sent to those groups that can pass it on to make a difference.
Watch more of our videos on Shots! 
and live on Freeview channel 276
Visit Shots! now
The likes of FareShare have a clear mission to fight hunger by tackling food waste. But until a fortnight ago I was unaware of a system that aims to cut the small amounts of unsold items that shops generate on a daily basis by helping them sell it off cheap towards the end of business.
A colleague working on another paper drew attention to it when he posted on Facebook that having seen all the hype about Aldi joining Too Good to Go, he'd signed up, picked up his first 'magic bag' and was really impressed.
That hype had passed me by but living and working in a town with two Aldis so far, it seemed right to investigate.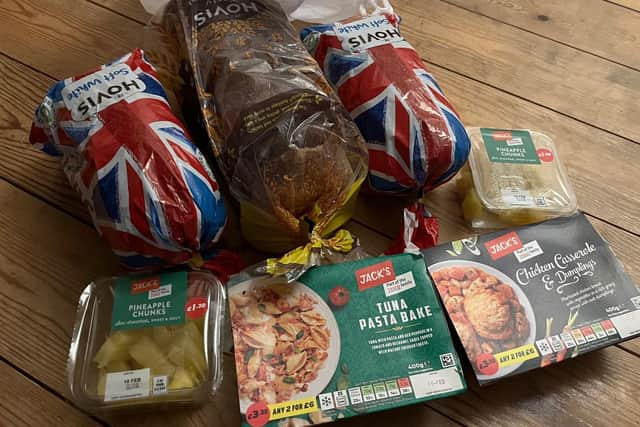 We duly downloaded the Too Good To Go app (other options are available), set up an account and worked out what was going on.
In brief, shops, cafes, pubs and restaurants upload to the app whenever they have magic bags to sell, indicating how many, when they can be collected and what the price will be – generally in the £2-£4 range.
The natural consequence of this forward planning is you don't know what you'll be getting but the outlet in question puts a rough estimate of the value.
Then it becomes pot luck – just because a friend had done well in West Bromwich, it didn't mean we'd get a similar selection.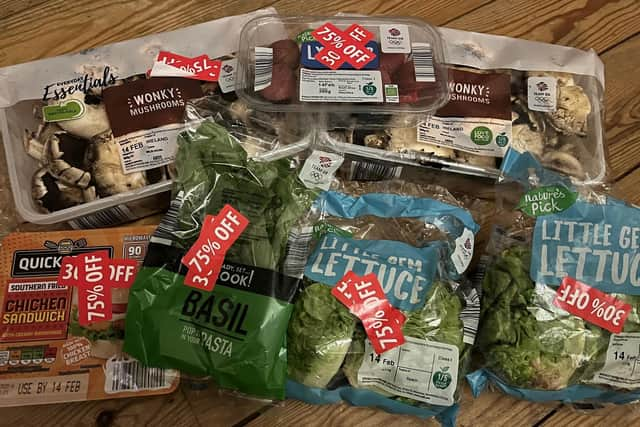 Undoubtedly there have been greater instances of investigative journalism but there was a strange excitement about this, so we naturally bid for our first bag. With no sign of Aldi, we went for Budgens at the Shell garage in Hillmorton Road and a £4 selection, that could be picked up between 6pm and 10pm that day, February 10.
Despite the air of excitement we opted not be first in the queue, went at about 6.30pm and found collection really easy – you need your phone with you to swipe and confirm receipt and then off you go with your magic bag, on this occasion already packed in a bag.
Under threat not to peek, I drove home and we examined the contents, an eclectic mix of bread, two ready meals and two pots of pineapple. That was rather more bread than we would have wanted but that's the lucky dip in action. Two loaves went in the freezer, one was turned into breadcrumbs, the ready meals were eaten and the pineapple went to the fridge.
In an unexpected twist to Valentine's night, the neighbours wouldn't have guessed my late-evening outing was to the Paddox Aldi for our second successful bid for a magic bag – and as it turned out the first people to pick up a magic bag ever at that store, an achievement that ranks up there with me passing the cycling proficiency. This time it was mushrooms in plentiful supply, plus more lettuce and chicken sandwiches than I actually took away, some lychees and a bag of basil.
The mushrooms have now been turned into soup galore and frozen, again not bad for £3.30.
The choice of shops etc varies each day but the Co-ops seem to be regulars, as does the Harvester with deli bags and Waterside at Hillmorton with carvery options. Caffe Nero, Costa and other names have also appeared.
You can adjust your area of search but obviously, however exciting, you have to factor the cost of getting to the place to pick up a bargain.
I've had a look at other areas around the area and the mix can be quite different.
At the time of writing, Monday afternoon, February 20, I've shifted my circle of interest to capture Daventry and the west of Northampton and there's some other choices straight away.
There's a Starbucks in play and a pub in Duston is offering a vegetarian breakfast for £2.79 for collection tomorrow morning between 10.45am and 11am.
A quick switch to Nuneaton and Hinckley and there are fish and chip shop magic bags popping up in Hinckley and Barwell.
Move across to Leicester and Morrisons pops up, along with Asda, Little Waitrose – the petrol station version of the store – plus Turkish baked goods.
So it varies from place to place and day to day, when it's gone it's gone – and, as indicated, delivery slots can be at different points in the day.
No doubt we'll keep an eye out for an occasional magic bag in future – or maybe make it just a new tradition for Valentine's day – but it's easy to see where the win-win situation comes into play.
If the food people are buying through this and the other apps would otherwise going to waste that's good – and in a cost-of-living crisis this could be another option to boost your supplies as everything we received in our two bags was perfectly useable.
Fair Share and Too Good To Go have worked together so app users can support the charity – addressing the concern magic bags and their equivalents could affect the direct work Fair Share and others seek to do.
So, if like us, you'd missed the hype, it's worth a look if you can get the app and live reasonably near some of the places taking part.
For now I'll just update my cv to say I was the first Too Good To Go customer at Paddox Aldi...