LNER thanks those who have served
Those who gave their lives in the service of their country will be remembered in many special ways this Remebrance Day and LNER have paid their own special tribute.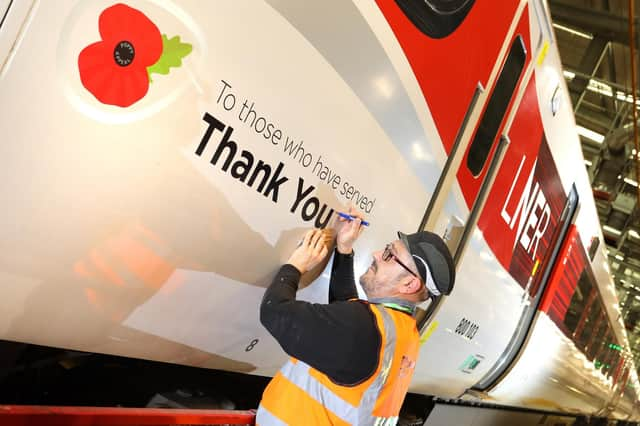 A train bearing a commemorative message to those in the armed forces has been revealed.
This November, the LNER Azuma train (800 103) has been specially decorated with a dedicated poppy design alongside 'To those who have served, Thank You' text on either side of the front and rear driving cabs of the train.