Detectives are trying to identify the owners of items of jewellery that were recovered after an arrest linked to burglaries in Kenilworth.
The items were seized by officers when they arrested a man in connection with a series of burglaries in Kenilworth last summer.
These items may have been taken during a burglary or other offence that have not been linked to the suspect.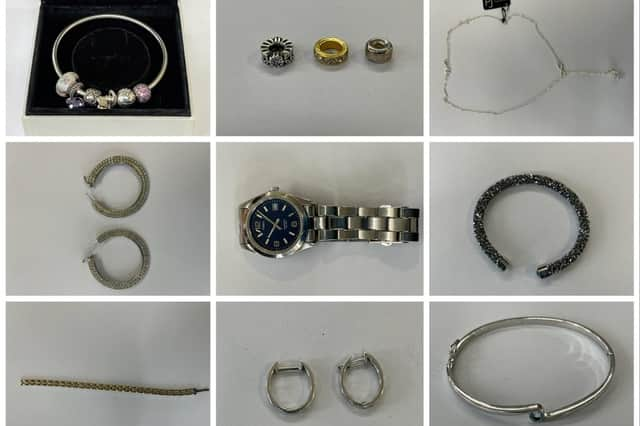 Enquiries have failed to identify the owners of these items.
If anyone recognise any of the items, get in touch with the officer on the case DC Pitt via email ([email protected]) or on 01926 451111 ext. 4118.
Alternatively, call Warwickshire Police on 101.
To see more detailed photos of the items go to Warwickshire Police's Facebook post about the jewellery or click here