Driver failed two breath tests after crashing Skoda into garden in Wellesbourne
The incident happened in Walton Road last night (August 13)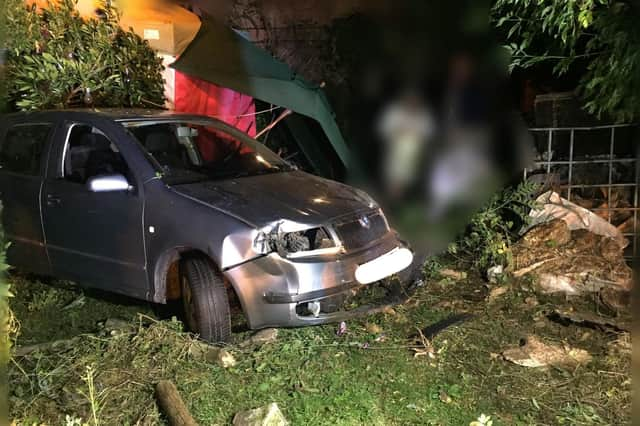 Image courtesy of Warwickshire OPU.
A driver failed two breath test after crashing his Skoda into a garden in Wellesbourne last night (August 13).
Warwickshire Police's Operational Patrol Unit (OPU) said the driver failed to negotiate a bend in Walton Road and crashed through a fence into a failed and the vehicle ended up in the back garden of a property nearby,
Officers arrested the driver after he failed a roadside breath test.
They arranged recovery of the vehicle and the driver was taken to custody.
In custody the driver failed a further evidential breath test.
He was held in custody overnight for Interview and charged to court.