It is not often an uninsured driver drives directly into the police's path - but that is what a dopey Audi driver did near the Rugby borough.
He turned up to help his friend who had his BMW car seized by police for driving without insurance on the A46 near Ansty Business Park, which sits on the edge of the Rugby borough.
But police were shocked when the 'friend in need' arrived in an Audi which was also uninsured!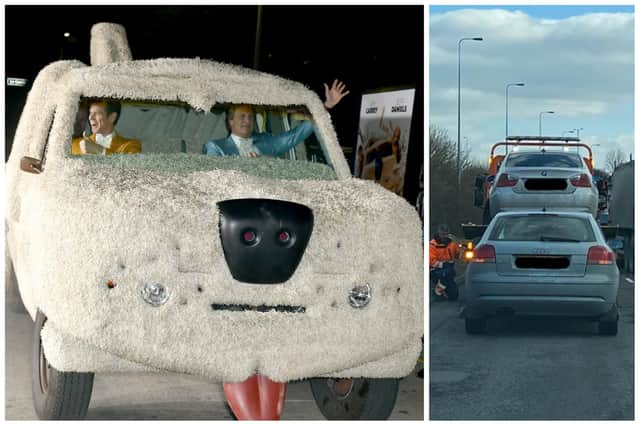 So officers had no choice but the seize the Audi too in a unique two-for-one deal. A long walk back for dumb and dumber!
Both drivers now face a day in court - if they can find the transport to get them there!