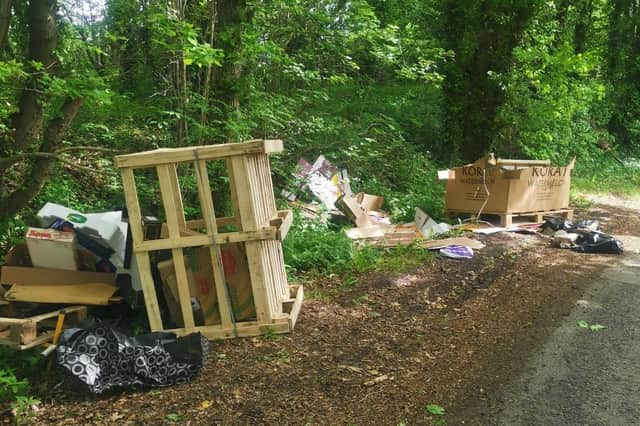 The extensive flytipping was found by police while out on patrol and heading towards Arley. Photo: Warwickshire Police.
One of the Atherstone and Coleshill officers said: "It's upsetting that people think they can just dump their rubbish in our lovely countryside. I will report the flytipping to the council."
A small plastic packet containing white powder was found there by a passer-by.
The officer added: "If you would like the item back, please ring 101, we are more than happy to speak to you about it"