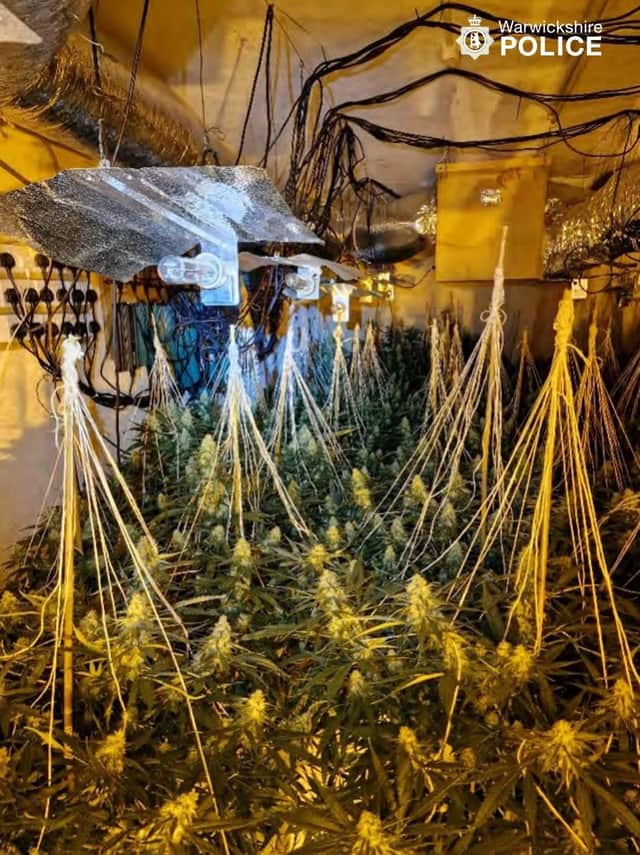 Police raided a cannabis farm in Rugby yesterday and seized 1,100 plants.
This drugs were discovered following a raid by Rugby Proactive CID at a building in North Street yesterday (Wednesday).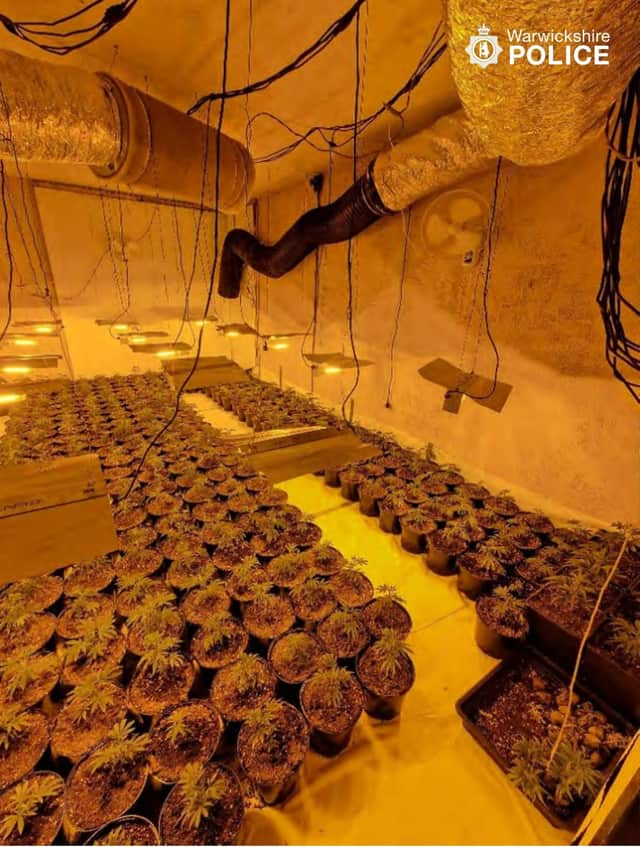 Detective Constable Chris Batchelder from Rugby Proactive CID said: "We know many people may say this is just a bit of 'harmless cannabis', but it is important to highlight the hidden harms linked to production of drugs.
"Large scale operations such as this are often run by organised crime gangs who are also involved in serious violence often involving weapons.
"These gangs also exploit vulnerable people who have often been illegally trafficked into the country to run their operations for them, so they don't have to get their hands dirty. Whoever was responsible for this large grow is significantly out of pocket today and that is to be welcomed.
"The electricity needed to grow so many plants also poses a huge fire risk that can put neighbouring properties at risk.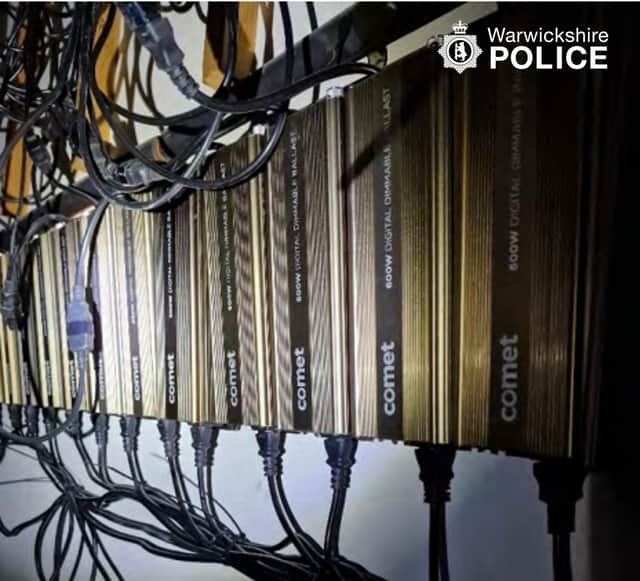 "I encourage people to continue to report concerns around the production of cannabis and drug dealing in their neighbourhood; the information you provide helps us to develop a bigger picture that leads to action and the removal of drugs from the streets."
Do you know the signs of a cannabis grow?
• Covered up windows – Curtains always drawn up or windows covered/boarded up from the inside.
• Excessive security measures – Excessive security measures such as extra locks or grilles on windows.
• Lots of condensation – Cannabis plants need a greenhouse like environment to grow. Look out for condensation on the windows, especially in the summer months.
• Lots of visitors – Frequent visitors at unsociable hours.
• Resident only visiting address twice weekly – Some cannabis growers are extremely organised and only tend to the plants a couple of times a week.
• Plant growing equipment – Look out for potential growers taking lots of plant growing equipment in and out of properties, such as soil/fertiliser and plant waste.
• Lot of cables and wiring – Cannabis farm set ups require lots of cables and wirings for all the equipment. If wires are still hanging from ceilings/walls after a week, this may be a sign of a grow.
• Excessive electricity bills (For Landlords) – Have the electricity bills suddenly spiked or dropped? It may be likely that the tenants are fiddling with the meter.
• Snow or frost – Cannabis farms produce a lot of heat. Be wary of a property without a snow-covered roof.
• Bright lights day and night – Cannabis plants need light to grow, look out for properties with bright lighting.
• Buzz of ventilation – The constant noise of a fan could be for ventilation for cannabis grows.
• Vulnerable adults – Sometimes foreign nationals are forced to tend to cannabis farms and are victims of human trafficking/modern slavery.
To report suspicious activity go to www.warwickshire.police.uk/report or call 101.
Or alternatively you can report information anonymously to the independent charity Crimestoppers by calling 0800 555 111.