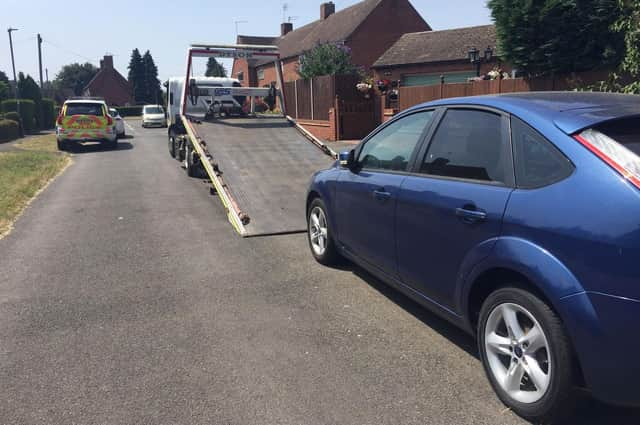 A car that has been abandoned in a Wellesbourne street for more than three months has been seized by police.
Officers received reports from residents about the Ford Focus so went over to check it out.
"We completed a check and found the vehicle to be untaxed," said officers from Warwickshire Police's OPU Warwickshire unit.
"We recovered the vehicle under Section 29 for no tax."