The dangerous driver hit the central barrier at least four times at about 6.15am this morning (Monday) on the M40 between Warwick and Bicester and was stopped by police soon afterwards.
He passed a breath, drug and field impairment test but now faces a prosecution for dangerous driving.
Thames Valley Police said: "The driver was reported to have been swerving between lanes, hitting the central reservation on at least four occasions and continuing to drive with no rear window, deployed airbags and a distinct lack of tyre left on the rim.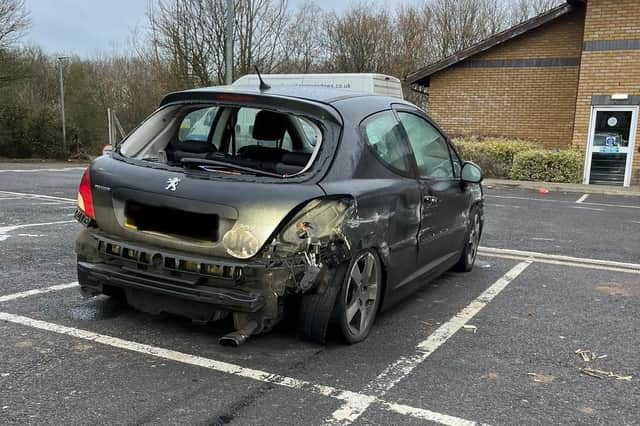 "The risk posed to the public by this driver who was swerving across the motorway for in excess of 15 miles in this condition was substantial. Tiredness is no defence and the prolonged nature of this standard of driving makes it dangerous."
If you witnessed the incident, call police on 101 and ask for p5706.