Stray cat who lost a leg after being trapped in snare in Warwickshire is now settling into new home
He was nursed back to health by Cats Protection after suffering horrific injuries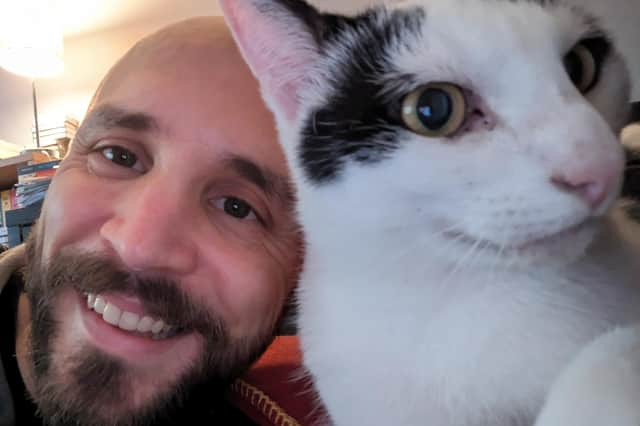 A stray cat who lost a leg after suffering horrific injuries when he was caught in a snare in Warwickshire is settling into a new home after being nursed back to health by Cats Protection.
Two-year-old Jacob was found in Bedworth in June with a severe injury to his back foot which vets believe was caused during a frantic struggle to free himself from a trap.
Despite needing emergency surgery to amputate his leg to save his life, volunteers at Cats Protection's Coventry Branch say the black-and-white cat recovered well from his ordeal.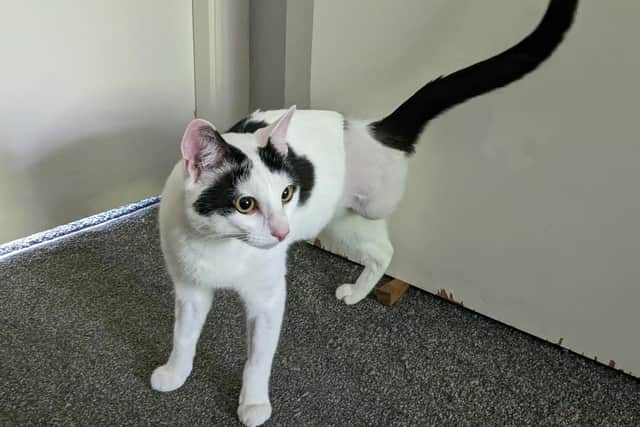 After being cared for by volunteers while he adapted to life on three legs, Jacob is now settling in after being rehomed to new owner James Taylor, who has backed the charity's campaign for a ban on snares.
James said: "Jacob's recovered really well and adapted brilliantly considering what he's been through. He's playful, friendly and loves to explore the garden, and is a brilliant pet. Jacob has a wonderfully long and expressive tail that he uses to help balance after losing the leg.
"It's hideous to think of him caught in a trap and alone with such a horrendous injury – he must have been in so much pain. His story shows just how cruel snares are, and I am completely behind Cats Protection's campaign to have them banned."
Cats Protection's Coventry Branch coordinator Wendy Harris said: "The vet told us Jacob's injuries were consistent with having struggled free from a snare. Although the injuries were clearly immensely painful and horrific to see, he was fortunate that he was able to escape. Many animals can never free themselves, and will suffer painful deaths as a result."
Cats Protection's head of advocacy, campaigns and government relations, Madison Rogers, said that Jacob's story highlighted why the charity is calling for an outright ban on snares.
She said: "As Jacob's story shows, snares are cruel, inhumane and cause considerable pain and suffering to any animal they capture, including cats. They have no place in a modern society and we will continue to campaign for them to be banned.
"It is hard to describe Jacob as lucky, as he must have been in agonising pain before he was found. But fortunately he did manage to free himself and get help and we're thrilled he is now starting a new life with James."
Snares are soon to be banned in Wales under the Agriculture (Wales) Bill which is awaiting its final stage and Cats Protection will continue to campaign for the rest of the UK to follow suit.