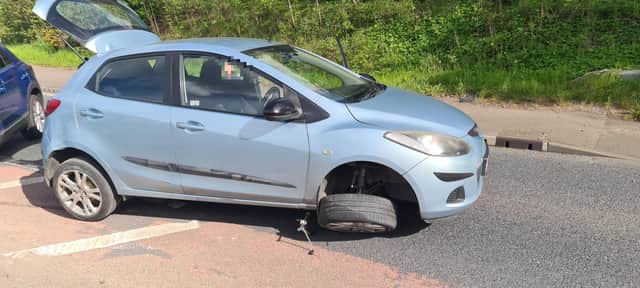 This was the scene after a suspected drink driver crashed near Leamington.
The crash happened on the A423 Oxford Road near Ryton.
Warwickshire Police's OPU Warwickshire unit said: "We are not surprised the driver crashed as they failed a roadside breath test providing a positive sample of 103ug over the legal limit of 35ug.
"The driver was arrested and taken to police custody."
Anyone with any information can call Warwickshire Police on 101.