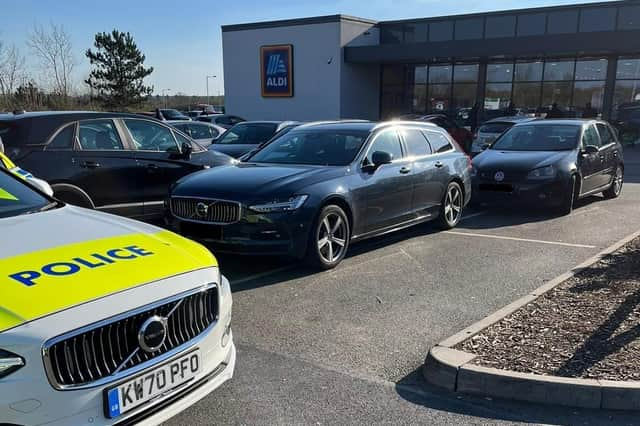 Tools stolen from a van in Leamington were recovered hours later after eagle-eyed police spotted a suspicious driver.
The driver tried to run from the officers and hide in a retail park in Coventry but he and his passenger were caught and arrested.
Officers spotted his cloned VW Golf on London Road, Coventry, which was linked to the thefts on Monday April 3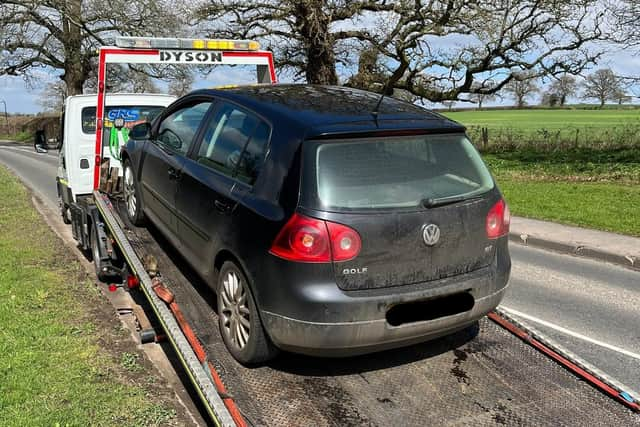 On seeing us the driver attempted to make off and hide in the Airport Retail Park," said Warwickshire Police's OPU unit.
"The driver decamped from the vehicle and attempted to run off but was quickly captured and arrested. The passenger was also arrested. We confirmed the vehicle was cloned to hide document offences."
The day before (April 2), officers got more than they bargained for after stopping another VW Golf, this time in Clinton Lane, Kenilworth.
The vehicle was showing that its MOT and tax had expired - but on stopping the car, officers detected a strong odour of cannabis coming from inside.
"We found a quantity of cannabis in the front passenger footwell," said the officers.
"The vehicle also had two defective front tyres with tread below 1.6mm. The driver failed a roadside drug test. We arrested the driver for the offences and seized the vehicle."