Two Aston Martin workers were both sacked after a clash at the firm's Gaydon works ended with one of them hitting his workmate with a power tool, causing a gash to his head.
Despite causing the injury, Michael Crook denied a charge of assault, claiming he had acted in self-defence – until finally changing his plea to guilty on the day of his trial.
And despite having a serious previous conviction for violence, Crook (32) of Cocksheds Lane, Halesowen, West Midlands, was given a 10-month prison sentence suspended for 12 months.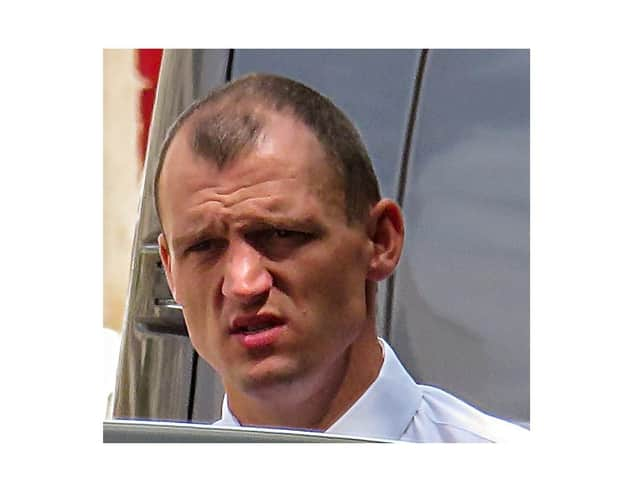 The judge at Warwick Crown Court also ordered him to do 120 hours of unpaid work and to take part in a rehabilitation activity for 20 days.
Prosecutor Rupert Jones said the incident took place at Aston Martin's Gaydon plant, where both Crook and his victim Ellis Quinn worked at the time, in March last year.
There had been no issues between them previously, but on that day, according to Crook's basis of plea, Mr Quinn came over and took his water bottle.
There was a verbal confrontation, and Crook struck his workmate with a denibber tool he had in his hand.
The plastic and hard rubber tool, which weighs about a kilo, caused a 5cm gash to Mr Quinn's head which had to be glued at hospital.
Crook, whose previous convictions included causing death by careless driving in 2012 and inflicting grievous bodily harm with intent the same year, for which he was jailed for five years, made no comment when he was arrested.
But he entered his plea on the basis that he believed he was about to be assaulted, but that in striking Mr Quinn with the heavy tool he had acted in 'excessive self-defence.'
Mr Jones added that as a result of the incident, both men were sacked by Aston Martin.
Seamran Sidhu, defending, said: "He accepts he acted in a disproportionate manner.
"He is disappointed that they both lost their jobs over something that should not have occurred. He very much regrets what has happened.
"He says he is a very different person to the one back in 2012. He has a partner of two-and-a-half years who has been a good influence on him."
Judge Sylvia de Bertodano told Crook: "I have to sentence you for an assault in the workplace which took place now 18 months ago at the Gaydon plant.
"You had a very good job and got into an argument with one of your workmates, Ellis Quinn.
"It was not you who started the argument or the violence, but the mistake you made when faced with that threat was to answer it with violence and hit him to the head with a tool you had in your hand.
"You have put yourself in a very serious position, particularly given your previous record.
"But since 2015 you have been out of trouble. You have already been punished. You have lost your job, as he did too. This was a job you had gone to some efforts to get and put your past behind you."