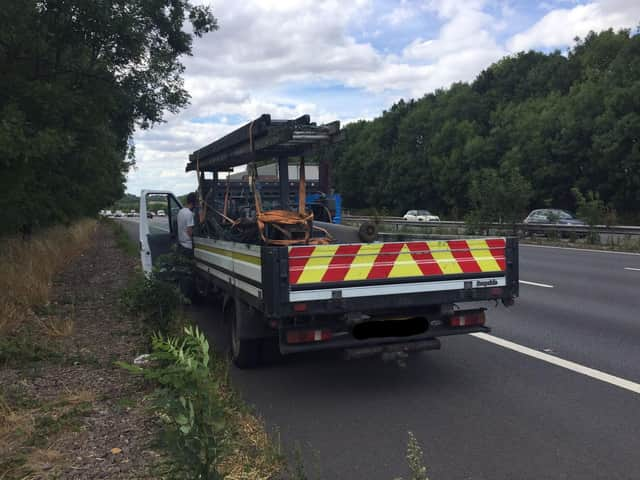 An uninsured driver was spotted speeding near Rugby with unsecured items in the back.
Police stopped the vehicle on the M6 northbound after they spotted it driving at speed - and they were shocked when they saw the unsecured items in the back, which could have fallen out at any time.
Warwickshire Police added: "It also turns out the driver had an expired driving licence and was not insured to drive the vehicle."
The driver was reported to court and the vehicle was recovered.
In a separate incident, a dangerously overloaded van was stopped by police in Leamington who spotted, among other things, a chainsaw hanging out of the side.
The transit van was stopped on Cubbington Road.
"The vehicle had an unsafe load not secured to the vehicle and was in a dangerous condition with a risk of Injury to other road users," said Warwickshire Police's OPU unit.
"One item hanging out the side was a chainsaw."
The driver was reported to court for the offence.