Vandals have sprayed graffiti on Kenilworth Castle's historic walls.
And police are now appealing for help to trace the culprits.
Angry residents have reported the graffiti on the historic outer walls of the castle to the police and said the vandalism has caused great anger in the community.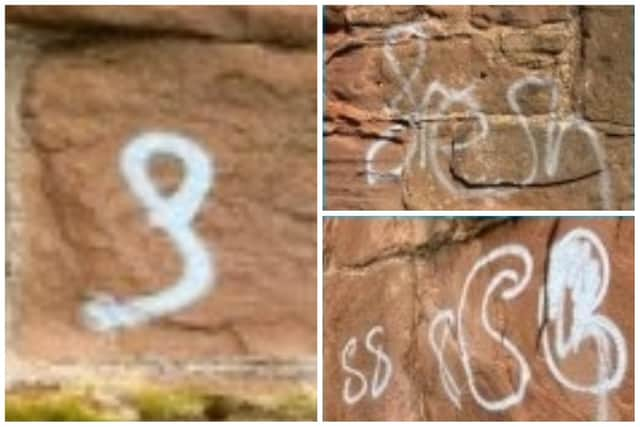 Warwickshire Police said they are investigating the matter.
A spokesperson for Warwickshire Police "Sadly we have recently had reports of offenders spraying graffiti on the historic outer walls of Kenilworth Castle.
"If you recognise the tags and can provide any information as to who may have committed this crime please let us know by either reporting it on 101 or online at www.warwickshire.police.uk
"Alternatively you can email our [email protected] or contact the independent charity Crimestoppers on 0800 555 111.
"If you live in the area or pass the castle, please be vigilant and report anyone who you may see damaging this historic site, providing as much information as you can."