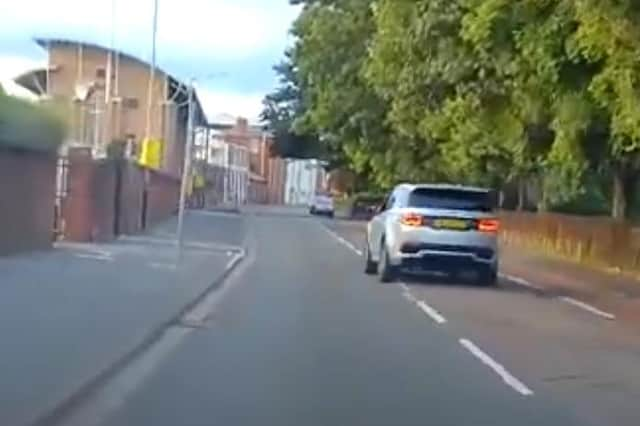 A speeding driver didn't expect the person he was overtaking at nearly 80mph to submit moving footage of his driving to Warwickshire Police - but that's exactly what they did.
As a result he was summonsed to appear before magistrates on January 24 in Leamington where he pleaded guilty for driving without due care and attention. He has nine points added to his licence, a £507 fine and ordered to pay £110 costs and £203 victim surcharge
The incident happened on July 6 2022 at the back of Warwick Racecourse as a member of the public was turning out of Goldsmith Avenue onto Hampton Road and filmed the manoeuvre on their rear and front dashcams.
If you can't view the video, click here to watch it.
Hannah Smith, the police lead prosecutor, said "During the case, it was made clear to the magistrate that the defendant was a local resident and would know this particular road well. The prosecution team put a lot of work into gathering evidence and a Forensic Collision Investigator who visited the location estimated that he had been travelling at approximately 79mph in a 30mph limit."
On sentencing, the magistrate considered a request to disqualify the driver but concluded that it is more of a sentence for him to have nine points on his licence for the next four years.
PC Bratley said "We are delighted with this result. The sentence sends a strong message to drivers in Warwickshire that you don't know who is watching you so the only way to ensure you avoid a hefty fine and points is to always drive safely and legally. We are really grateful to the public who submit footage to us to help make our roads safer."
Footage showing moving traffic offences can be submitted to Warwickshire Police's Op Snap not just by other motorists using dashcams but by pedestrians, cyclists, horse riders and bikers as long as the footage is captured safely and legally using a helmet cam or for pedestrians by mobile phone.