Warwickshire police officer number exceeds pre-austerity levels at 1,100
The figure formed a key objective in the Commissioner's Police and Crime Plan for Warwickshire.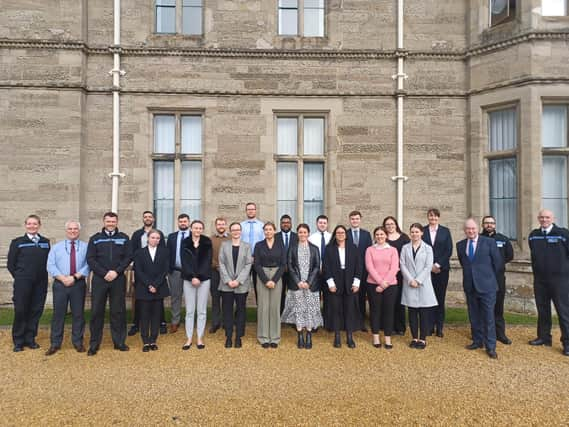 Police officer numbers in Warwickshire have reached 1,100 – meeting a key milestone pledged by Police and Crime Commissioner Philip Seccombe.
The figure formed a key objective in the Commissioner's Police and Crime Plan for Warwickshire, as part of his wider plans to "deliver visible and effective policing".
Over the past decade or so, numbers of officers have been slashed across the country during a period of austerity, leading to widespread criticism towards the Conservative government policy.
Now Warwickshire Police say they have now restored the numbers to back to and above pre-austerity figures.
The latest recruits - nine detective constables and eight police constables - were welcomed to the force last week.
Since 2016, the numbers of police officers in Warwickshire has grown from around 800 to just over the 1,100 mark, thanks to increases in the local council tax police precept and funding from the Government's national Police Uplift Programme.
The force said it will now continue its recruitment programme to maintain numbers at or above 1,100.
Mr Seccombe said: "Successful policing requires a mix of the right numbers of personnel doing the right things at the right time, responding to the concerns that matter most to the local community. Since taking office, I have been determined to see police officer numbers grow and I am delighted that we have now hit the target I set out in my Police and Crime Plan to reach 1,100 officers.
"This has been a huge achievement and is among the largest – if not the largest – percentage increases in officer numbers seen by any force in England and Wales. Together with the new operational policing model the force is putting in place across the county in the coming months, the additional officers that are now coming on stream will help to make a noticeable difference to police visibility - a key issue for residents."
Mr Seccombe added the focus was now on maintaining and growing the numbers while also ensuring the recruitment of Police Community Support Officers and police staff to fill vacancies across the force.