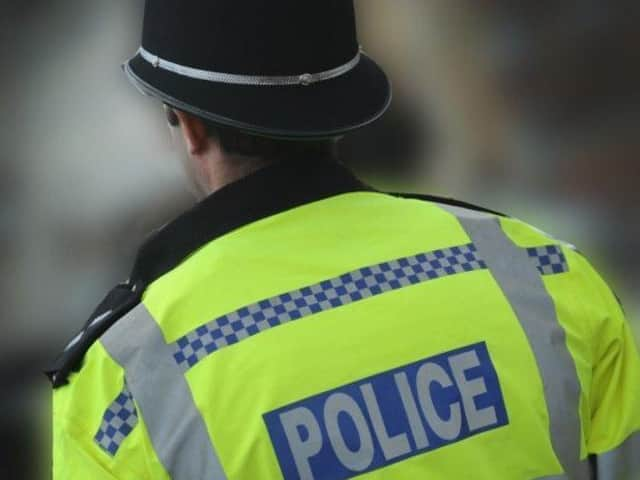 File image.
Warwickshire Police has responded to claims that they are planning to axe specialist domestic abuse staff and take officers off the beat to replace them.
Incidents of domestic violence have seen a sharp rise through the first and second lockdowns, with the problem becoming significant enough to warrant extra government funding.
And a source told this newspaper that an over recruitment of police officers means that Warwickshire Police may be planning to axe scores of specialist civilian staff.
Other civilian staff potentially facing redundancy include police staff Investigators and intelligence officers.
The source told this newspaper: "Warwickshire Police are currently under consultation with civilian staff from specialist departments such as domestic abuse for redundancies.
"That includes those who offer immediate safeguarding and support and those who investigate incidents.
"This is because there has been an over recruitment of police officers.
"To balance the books those over employed police officers will replace civilian staff in specialist roles who are being made redundant.
"This loses skills, experience and extensive training already achieved by those in the role.
"It would also be worth noting that Warwickshire Polices values list protecting the most vulnerable people from harm, yet the department who deal with some of the most vulnerable people within Warwickshire is being replaced by over recruited police officers."
This, according to Labour's police and crime commissioner candidate Ben Twomey and Unison - the union which represents Warwickshire police staff, would mean that around 125 police officers would be taken off the beat and put behind desks.
Mr Twomey has written a letter to current police and crime commissioner Philip Seccombe, urging him to halt any redundancies.
He said: "When will the cuts end? Earlier this year the police commissioner's office confirmed that he had never written to the government to discuss funding.
"This is despite Warwickshire Police being short by £20m, one fifth of their 2010 annual budget."
Mr Twomey added that he believes the police and crime commissioner needs to write to the government to request more funding in order that the experienced civilian staff stay in their roles and the officers can remain on frontline duty.
"That would free up the new officers to be out in the community - like Philip Seccombe promised when he was elected in 2016 and the government promised last year.
"Without that, the claim that we were going to get all these extra officers seems like smoke and mirrors."
Unison regional organiser Charlie Sarell said: "Around 125 posts have been re-designated as police officer posts, which were previously carried out by members of police staff.
"Police staff can do these roles and so free up police officers to get out on the streets, where the public can see them and be reassured by their presence.
"The decision to put these police officers into offices and to make the staff redundant is more expensive and a questionable use of public money."
Warwickshire Deputy Chief Constable Richard Moore confirmed that civilian staff are being consulted as the force looks to replace their posts.
He said: "Over the last 18 months Warwickshire Police, supported by the PCC and the national officer uplift programme, has been able to make significant investments to increase the numbers of police officers working across the county.
"The effect of this has taken the force from the lowest ever number of officers to what is projected to be the highest ever numbers in 2022 of nearly 1,100 police officers serving our communities.
"This provides us with opportunities we must maximise for coming years, ensuring that, as a small force, we remain resilient and rebalance our workforce to ensure we have the appropriate skills, capabilities and powers across the organisation.
"Following some recent work as part of our change programme, a refined operational policing model is being implemented within Warwickshire.
"As part of these changes we will be revisiting the balance of officers and staff working across some of our teams.
"We are consulting with staff presently on a plan that would see more police officers, in particular in investigative roles, allowing full use of police powers.
"Regrettably this will need a reduction of police staff posts in a small number of affected areas.
"We will now enter a period during which we will consult members of our workforce on the proposals alongside our staff associations and Unison.
"In the meantime some the proposals based around reorganisation of teams to improve operational effectiveness will be implemented at the earliest opportunity.
"Day-to-day policing in the county will continue and over time we hope that these changes will only continue to enhance our services to the public and ensure we are force that is fit for the future, protecting people from harm throughout this decade and beyond."