Going Green: ​Go back to nature with your dad on Father's Day
​It's Father's Day soon and what better way to celebrate the dad in your life than to get out into nature and do your bit for the environment too. There's never a better way to enjoy the natural world than to get out in it with the people you love.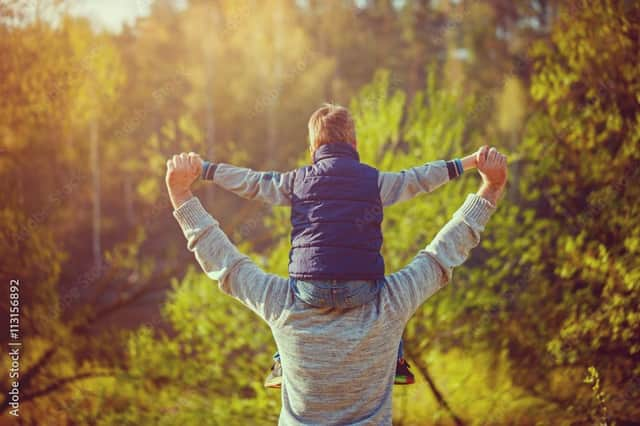 ​If you're usually guilty of buying dad a pair of socks or helping the kids choose another mug he might not even use, why not think on your feet – literally and get out into nature.
Kites are a fab gift for any age – they bring back nostalgia for those of us old enough to remember how exciting they were the first time around, and kids often don't use them these days so they're a great multi-generational father's day gift everyone can enjoy.
If the dad you're buying for is more of a foodie, why not challenge yourself to making a low carbon footprint and low food miles hamper?
Lots of towns and villages and cities have farmer's markets where local producers can sell their wares from fruits and vegetables to heritage ciders and micro brewery beers – you'll not only be supporting the local economy but you'll also be helping the climate and environment by choosing plant-based food and drink you can buy on your doorstep that haven't had to travel too.
I've said it before but I'm a huge fan of charity shops, with enough time and exploration you can always find some hidden gem whether it's something that'll make your dad feel nostalgic or something that'll make him smile – why buy new if you don't have to?
We could all benefit from spending more time outdoors so whether you decide to buy Dad a National Trust membership or a book of local walks and hikes, try and think about ways you can get out into nature to enjoy time together.
If you have the time, you can design and make your own token book with things like long walks to the pub and seeing the sunset from your local park.
You can make as many tokens as you can think of, and dad can cash them in throughout the year.
There are lots of green gift ideas that'll be good for the dad you love and good for the planet too so don't resign yourself to a pair of socks or something utterly unoriginal, challenge yourself to see what you can come up with that'll help the planet and put a smile on dad's face too.