Going Green: Where does the UK sit in the world rankings?
Where does the UK sit in the world rankings of how green we are as a country? Honestly, this is a question that makes me frustrated to think about because the answer isn't great. It is a very timely question though.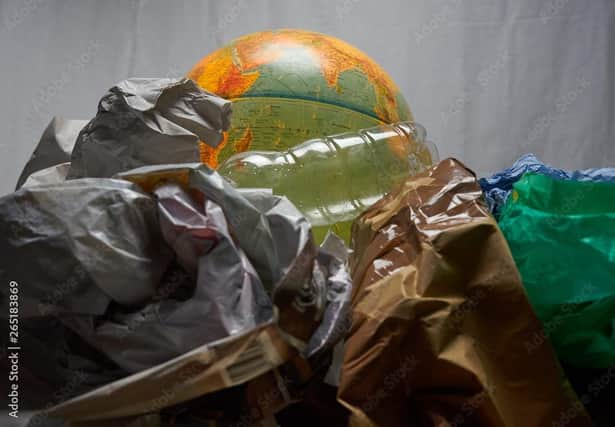 The Climate Change Committee (CCC), who is the Government's independent watchdog published their annual progress report to Parliament in June and it makes for rather sad reading because the UK is not on track to reach legally binding targets to reduce carbon pollution. So not only have we lost our world leading position, the situation is not set to get any better despite numerous pledges. What this means in reality is less homes were insulated last year under a government backed insulation strategy and scheme than the year before, despite the cost-of-living crisis looming large still and the soaring cost of energy bills. Homes that are being built now will need expensive retro fitting when it comes to insulation too so even new builds are falling behind.
There hasn't been any significant progress on decreasing emissions from transport, in fact the government set 2030 targets for reducing pollution which it's currently failing to reach which means emission reductions will have to quadruple to reach their targets in the next seven years.
The Lords Environment and Climate Change Committee and the CCC agree that the boiler upgrade scheme is failing to deliver its objectives. If the current take up rate for heat pumps continues, only half of the allocated budget will be used meaning the government's 2028 target of 600,000 installations a year is unlikely to be met.
When it comes to clean energy the installation of new solar and wind farms across the country are too slow to meet net zero not to mention the fact the much-needed electricity grid upgrades are happening too slowly too.
Talking about the UK position, Lord Deben, the outgoing chair of the CCC, said "We've slipped behind, and other people have moved ahead." For example, China is five years ahead of its renewable energy targets for 2030.
There's a slight positive that greenhouse gas emissions are falling rather than increasing but they're falling by under 3 percent a year so this figure needs to double over the next eight years to reach targets.
We're not getting polluting cars off the roads in anything like the numbers we need to and meanwhile airports are expanding.
Tree planting in the UK is around 13,000 per year, not the 30,000 that has been promised and when the 13,000 are planted, there's no central information on how many of these saplings are dying because of heatwaves, pests and droughts.
Put simply, things aren't great. And while we can't control Government policies, there are things we're in control of that can help.
Agriculture, energy bills and transport are three huge sectors where adapting consumer habits can make differences. Think about the amount of meat you're eating, switch to meat free meals twice a week – or more if you like, as that'll help agricultural emissions.
Insulate your home, if you can. Energy bills are still double what they were a few years ago and set to stay high for the next decade.
Look at how you travel – do you need to drive to the shop? Or can you take the bus? Do you need to fly on holiday? Or can you take the train or have a staycation?
The government might hold the reins when it comes to where we sit in global charts but each of us can adapt how we live to help reduce emissions, so why wait?