Hunt protester in Warwickshire receives 'substantial damages' after 'dawn raid by police posing as postal workers'
Police reached an out-of-court settlement with the hunt saboteur over claims of false imprisonment, assault, trespass and aggravated damages
Watch more of our videos on Shots!
and live on Freeview channel 276
Visit Shots! now
A member of the West Midlands Hunt Saboteurs, who monitor hunts in the belief that the 2004 ban on hunting with dogs is not being followed, began civil proceedings against TVP for false imprisonment, assault, trespass and aggravated damages.
TVP has now reached an out-of-court settlement to pay the saboteur damages.
A spokesperson for the West Midlands Hunt Saboteurs (WMHS) said "The settlement is a result of TVP Rural Crime Team acting upon false information given to them by a member of Warwickshire Beagles."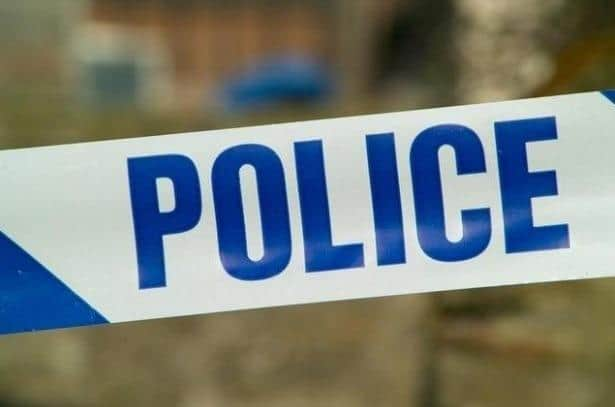 The information alleged that a member of the Warwickshire Beagles was being stalked and harassed by two members of the WMHS.
The WMHS says its members had attended a number of hunt meets that season which either resulted in the meet being abandoned straight away or the filming of what they describe as "blatant and multiple breaches" of the Hunting Act.
"It seems TVP were only too happy to unquestioningly take (the person's) statement at face value without any actual evidence against the two saboteurs.
TVP's response was completely over the top and included them posing as postal workers to gain access to homes in a dawn raid," said the WMHS spokesman.
The group alleged that one member of the TVP Rural Crime Team assaulted the female saboteur by throwing her to the ground. They also allege she was assaulted a second time by two other officers.
"TVP were forced to drop the case against us once they realised that there was no actual evidence," said the saboteur group said.
"Having now received a substantial payout from TVP we hope that this sends a message to any local hunts who are considering making false allegations against us; eventually you only end up funding our activities further.
"It is not easy or straightforward to take civil action against the police; the fact we have done so successfully five times shows that some police forces clearly need to look at how they police illegal hunting and those who are doing their job for them."
Talking about the alleged harassment of one of their members, a spokesperson from the Warwickshire Beagles claimed that two anti-hunting activists targeted a "genuine and kind-hearted man" and subjected him to a "targeted campaign whereby electronic trackers were attached to his personal vehicle".
"This was so that he could be followed about his daily business in the hope of gathering more information on the hunt's lawful hunting activities," they added.
"He was even followed whilst visiting his elderly family member in another county. His home, life and privacy were invaded without remorse, using tactics commonly used by activist groups against this hunt and other countryside organisations.
"It's unfortunate that due to the technology used the police struggle to pursue convictions for these crimes, but we hope that the experience of the investigation will serve to deter any future attempts of this nature."
Thames Valley Police said: "We are of a view that a court case would not be in the interests of any of the parties involved, so we have chosen to settle outside of the court process."