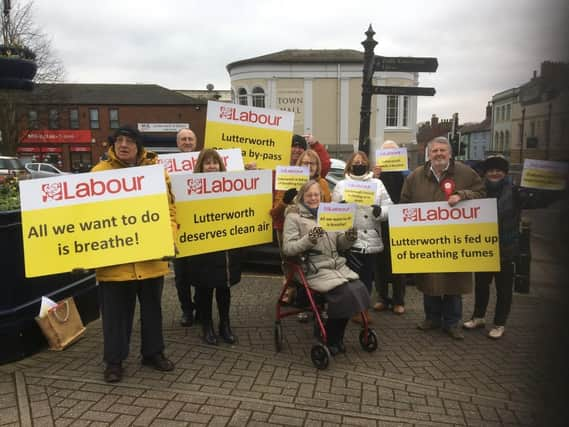 A protest over the air quality in Lutterworth town centre is set to take place on Saturday (March 25).
The Lutterworth branch of the Labour Party will hold the demonstration in the car park behind The Shambles at 9.45am.
It is the third protest to take place, with residents turning out in support.
Labour party branch chair Sandra Parkinson said: "While I am heartened at the support we have received from all the town's residents, I am disappointed to have to hold a further demonstration
"Harborough continues to ignore our legitimate concerns although the quality of the air in our town has not improved."
The branch says traffic through the town is continuing to grow with a further development at Magna Park distribution centre and new residential building developments.
District Councillor Paul Beadle added: "Only a by-pass will relieve the congestion and improve air quality."