Railway schedule back on track after work to fix flooding at 140-year-old Crick Tunnel
It is believed that this is the longest time the tunnel has been shut since its opening in 1881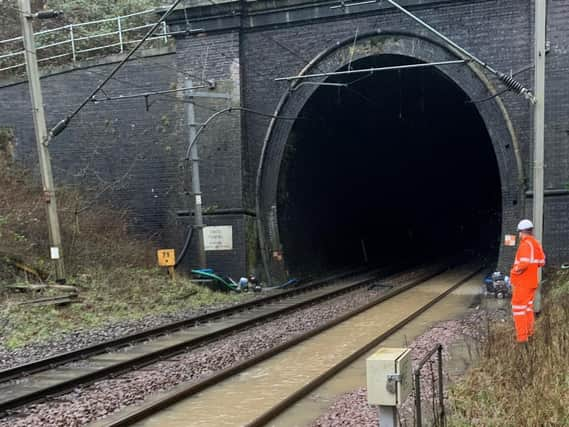 The West Coast main line is now substantially more reliable after a five-day effort to fix chronic flooding problems at the 140-year-old Crick railway tunnel.
Flooding in the tunnel caused passengers and freight travelling between London Euston and the Midlands to be delayed for a total of 15,000 minutes (10 days) between 2012 and 2020.
Network Rail and train operators agreed to close the railway and fix the problem once and for all while passenger numbers are low during the coronavirus lockdown.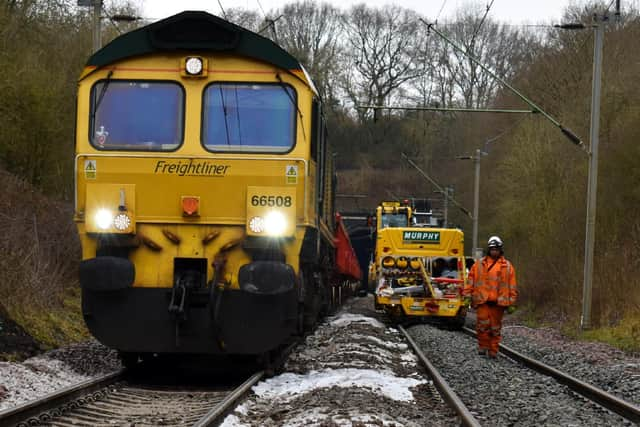 The full line closure on this part of the railway is very rare as it's a key spur of the West Coast main line, one of Europe's busiest mixed-use lines for passengers and freight.
It is thought to be the longest full closure of Crick tunnel since it opened in 1881.
And because no trains at all were running – a 13-mile stretch of the 25,000 volt electric power lines could be turned off between Northampton and Rugby to allow for other essential repairs to be made.
The closure allowed Network Rail to do what would normally be a year's work into just five days - with the company estimating that this tactic saved the taxpayer £7.5m.
The stretch of line was reopened on Saturday, March 20.
James Dean, Network Rail's West Coast Mainline South route director, said: "I'd like to thank passengers making essential journeys for their patience while we carried out this accelerated upgrade work on the vital route between London Euston and the Midlands.
"This speedy upgrade of Crick tunnel shows how the rail industry is coming together to get the railway in the best possible shape for passengers when they can return once coronavirus travel restrictions are eased.
"This is all part of our commitment to build back better as the country emerges from the pandemic."
Lawrence Bowman, customer experience director for London Northwestern Railway, said: "I would like to thank our passengers who have made essential journeys over the past week for their patience while these crucial improvements were carried out.
"We know unexpected delays following bad weather are frustrating for our customers which is why Network Rail's work to tackle this flooding hotspot will prove so valuable as more people begin travelling again."
Meanwhile, anyone making essential journeys during this period of national lockdown is being asked to follow government guidelines and check www.nationalrail.co.uk for the latest information.