Rugby Borough Council branded 'disgraceful' over how it announced new bin charges
More dog poo or more debt could be the stark choice facing villages after the borough council imposed a new charge on parish councils on Saturday in a move that has not been seen as a laughing matter.
Watch more of our videos on Shots!
and live on Freeview channel 276
Visit Shots! now
Binley Woods Parish Council chair Paul Salisbury branded the move 'disgraceful' and told the Advertiser the first he was aware of it was when the council's clerk received an email on Friday, March 31, telling them of the charge – which was being introduced on Saturday, April 1.
With that date in mind, Cllr Salisbury wondered if it was an April Fools' joke but was told by someone at the council it wasn't.
The letter attached to the email, in the name of waste and transport manager Anton Cuscito, said: 'I am writing to inform you that from 1st April 2023, there will be a standard charge of £2.50 per bin per empty for our Street Cleansing team to service any litter or dog bin that is situated on private land. This will include bins that are on parish land that we currently empty.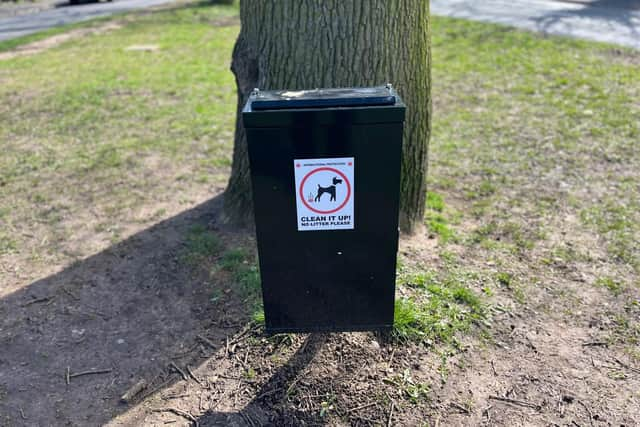 'The reason for the charge is that as a litter authority, the council is only responsible for maintaining publicly adopted land that is funded by our taxpayers.
'An invoice will be sent out on 1st May 2023 with the 2023/24 charge for the bins that we empty on your behalf'.
Cllr Salisbury said with the popularity of their recreation areas offering ready access to Brandon Wood and longer walks, they have put in extra litter and dog poo bins and on a quick calculation, he reckoned that they had 20 bins needing to be emptied on parish council land.
With weekly emptying through most of the year he said that could leave the council looking to find more than £2,000 a year to keep on top of things.
He added: "It's come right out of the blue. We got the email on Friday so we had 24 hours notice.
"It's just disgraceful what's been done. If they had told us before the precept was set, we could have put the precept up."
The precept – the charge for services provided by the parish council – was calculated before Christmas ready to go to the borough council for approval earlier this year as part of the council-tax setting process.
A spokesperson for the borough council told the Advertiser: "For many years the cost of emptying litter bins and dog bins on private or parish council land has been funded through the borough council's budget, rather than from the additional precept each parish council levies on the residents of a parish.
"The council only has responsibility for maintaining publicly adopted land, and the decision to introduce a standard charge of £2.50 to empty each bin on private or parish council land from April 1, 2023, was taken when the budget for 2023/24 was set at a meeting of full council in February.
"Unfortunately, an administrative issue meant official notification of the new charge was sent to parish councils on Friday (March 31).
"We recognise the short notice of the notification and urge parish councils with queries about the charges to contact us on (01788) 533533."