Villagers near Leamington told to keep a tally of lorries taking the 'wrong route' through their narrow and historic village
Residents say this problem has been going on for years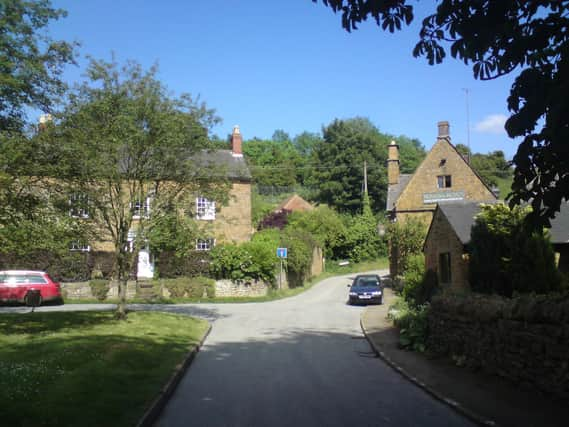 Eagle-eyed villagers have been asked to keep a tally of the number of lorries passing their houses after leaving a nearby stone quarry.
HGVs leaving Edgehill Quarry, midway between Stratford and Banbury, are supposed to head straight to the main A422 linking the two towns but often opt for a more scenic route through the village of Ratley.
Cllr Chris Williams (Con, Kineton and Red Horse) highlighted the problem at Tuesday's (November 3) meeting of Warwickshire County Council's regulatory committee when quarry owner Andrew Baughan asked for more time to sort through existing stockpiles at the site before restoring the land by November next year.
Ratley and Upton Parish Council objected to the year-long extension of the quarry because of problems with noise and dust as well as the lorry movements. The committee also heard that there were 17 objections from local residents.
Cllr Williams supported their claims saying: "This quarry is a one-man band - there's not a team of people working there just one man.
"Not all the lorries head out for the A422, it is easier to go through the village - and Ratley is a narrow and historic village. There has been a record of all these lorries passing through.
"They [the residents] used to make complaints but nobody took much notice. They are not against what's being done - it's not the principle, it's how it's carried out. It has been going on for four years.
"I would just like to think that the original conditions are applied. The devil is in the detail and the detail is not being observed."
Planning officer Matthew Williams said action could be taken if there was evidence that the lorries were driving through the village.
He said: "There is a condition that requires vehicles not to go through the village. I am hearing what people are saying and that vehicles are not always abiding by that condition.
"We haven't had details of when this is taking place and without that it is difficult for us to do anything in terms of investigating these matters. If, going forward, people have specific concerns and are able to give us details, we can go to the operator and potentially take enforcement action."
Councillors agreed to grant planning permission but asked that a sign be put up at the quarry's exit banning lorries from turning right and forcing them to head to the main road instead.