Mike and Linda Paterson are a formidable married couple, who have shown that being in your 80s doesn't mean you have to slow down or stop taking part in the activities you enjoy.
Both are retired academics but keep their hand in research, writing books and academic articles, alongside many other pastimes. They are both extremely active, seeking out adventure and physical activities whenever possible.
Part of their weekly routine is attending their badminton club, Thornbank Badminton Club in Warwick, and it is refreshing to see that, in their 80s, they are still smashing it out on the court every Monday night.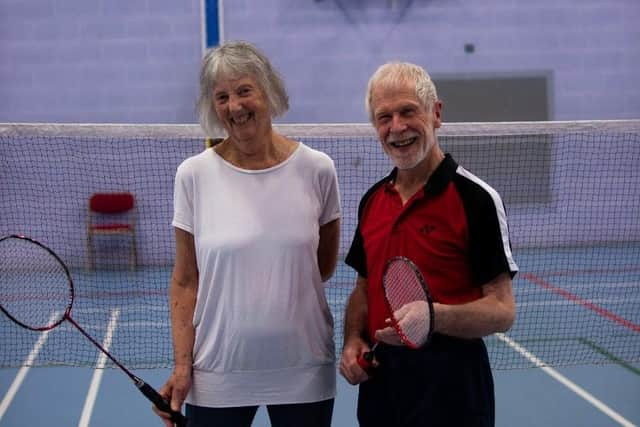 Mike and Linda have been part of the badminton world for more than 60 years, having both found a love of the sport at university, where they met.
But it isn't only badminton which the couple, now in their ninth decade, regularly practise together. With active holidays, hiking, rock-climbing, exploring various interesting places around the world, and regular home-based yoga sessions, the couple help keep each other motivated and moving.
"I was never much of a sporty person in my school days and discovered the benefits of being physically and socially active while studying in my late teens and early twenties. Since then, I've continued playing badminton and I've also really enjoyed practising Yoga and Pilates for many years," explains Linda.
"Being in a badminton group has always been a really positive experience and a great way to make friends and build social connections, while also keeping physically fit."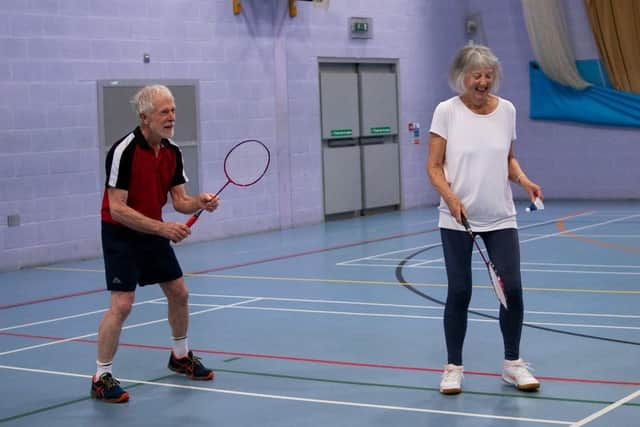 The happy couple are not one for taking life in the slow lane and they've also spent many hours volunteering through physical activities including drystone walling and other countryside tasks with the National Trust.
"A lot of the physical activities I undertake have had a real positive impact on my physical wellbeing and general conditioning. I have used exercises like Pilates, yoga and other specific types of movement suggested by a physiotherapist to help alleviate problems with my back and knee amongst other things," says Linda.
Linda's advice to others, who might be keen to try something new out:
"It is never too late to get started. With so many opportunities within the region."
"I'd say join a rambler's club or find an outdoor volunteer group such as Warwickshire Wildlife Trust. And of course, Badminton is very accessible if you're new to racquet sports."
"Don't be put off by initial doubts: jump in regardless, even if you don't really feel like it, and try different things to see what suits you. There's no need to sign up for an expensive gym club, unless that appeals, and the council-subsidised leisure centres offer a lot of choice. I have found people there tend to be unpretentious and friendly," encourages Linda.
Mike is always looking for the next challenge, and recently completed the Regency 10km run in Royal Leamington. He has also joined the Parkrun movement to participate in their weekly 5k runs.
"Who needs advice?" says Mike. "There is so much opportunity out there, it is all too easy, if you have the motivation to look. Parkrun is free, friendly and offers great motivation and support for people wanting to get into running, whatever their standard or ability. So, you could start there?"
Think Active's Abi Dixon is keen to encourage other people to take inspiration from Mike and Linda and their lifelong love of sport participation. She said: "Mike and Linda are such great ambassadors for keeping active and well, irrelevant of age. They have shown that you don't need to slow down as you get older – though not everyone will be able to emulate their efforts, there definitely are small things that anyone can try, to get out there and move more."