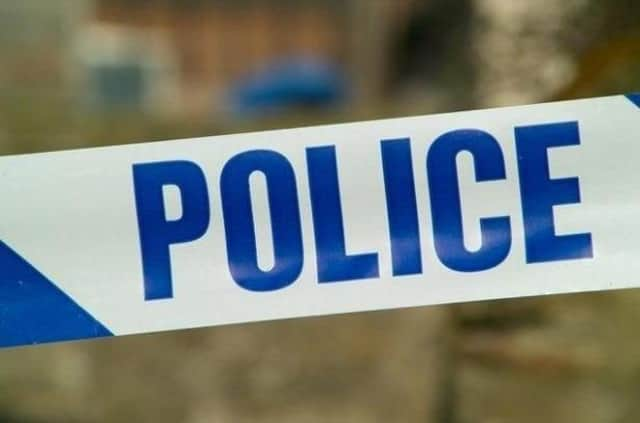 A memorial for road crash victims in Warwickshire has been granted planning permission – but only after one of the county's road safety chiefs received a grilling.
North Warwickshire Borough Council's planning committee went somewhat off track while giving the green light for the memorial in Hartshill Hayes Country Park, Hartshill, this week.
The case was being made by Chris Lewis, a former chief inspector with Warwickshire Police who is now the policy lead for road safety under Police & Crime Commissioner (PCC) Philip Seccombe.
Mr Lewis argued that the memorial would represent somewhere to go for grieving relatives or those affected by serious injuries on Warwickshire's roads, all of which was backed by the councillors, but the matter opened up a whole other debate.
Councillor David Reilly (Con, Water Orton), deputy leader of the borough, said: "Without doubt, I support your intentions. I think they are good.
"I remain concerned that the A5 continues to be the most dangerous road anywhere in the county and it appears nothing is being done. The last fatality was six weeks ago, a man cycling to work.
"I remain concerned that nothing is being done about Coleshill crossroads, we had a really serious accident there this week. I remain concerned nothing is being done about Fillongley crossroads and I remain concerned nothing appears to have been done about the A446.
"While I support everything you do and totally agree with everything you say about recognising people who have been killed or who suffer, I remain concerned that no one seems to be taking accident prevention seriously in North Warwickshire.
"As I understand it, we have the highest proportion of people having to be extracted from motor vehicles by the fire service – 31 per cent, I think it is, of all (of the county's) extractions that happen in North Warwickshire.
"Geographically, we are tiny so this cannot be right."
Mr Lewis replied: "It is a challenge in Warwickshire but we are recognised as a progressive county in responding to those challenges.
"We have the Warwickshire-run safety partnership which we have rejuvenated over the past three-to-four years. It is now recognised by peer professionals as excellent in terms of effectiveness.
"We have groups of professionals looking at safe vehicles, speeds, roads and road users, it is a philosophy called safe systems and one of the components is how you respond to post-crash care.
"The partnership has adopted a target to reduce all death and serious injury on Warwickshire's roads by 50 per cent by 2030. I am not going to say we are the only one but I would suggest there are only a handful of partnerships within local authorities that have dared to set a target.
"While I appreciate there is always more to be done, we are doing our level best to reach that target."
Further comments on road safety were received and planning chair Councillor Mark Simpson (Con, Fillongley) suggested a broader conversation should be held in a different setting, to which Mr Lewis replied: "Absolutely."
Councillor Margaret Bell (Con, Hartshill) went on to argue that the memorial would have greater meaning if it had been dovetailed with more substantial work on road safety.
"While I support this, it would have had far more impact if this had happened at the same time as a focus on our dangerous junctions and rural roads," she said.
"Just to have this, I don't want it interpreted as a celebration of the fact we have the highest number of killed and seriously injured.
"It is an issue. I understand that we have a number of partnerships looking at this but I am sorry, I have to ask what the impact has been on the figures.
"You may have targets but I am yet to see anything that brings down those figures – we (North Warwickshire) have five of the 10 most dangerous junctions in Warwickshire, where are the plans? It is difficult to ignore that while supporting this monument."