Much-loved community asset in Newbold is set to get a new lease of life
A much-loved community asset is set to get a new lease of life in 2023.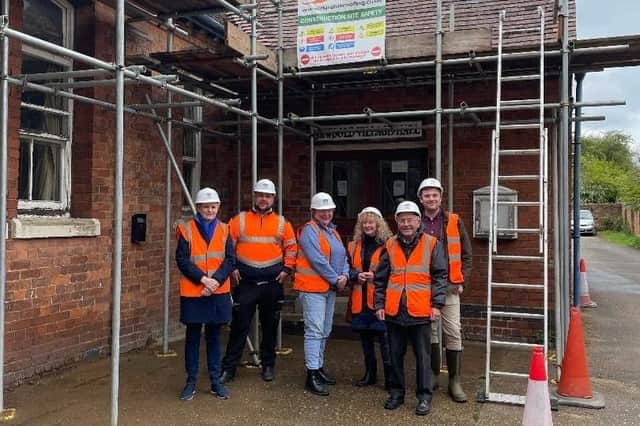 Newbold Village Hall has been used by the community for various social activities and private parties for many years.
Once the village school, the Victorian building was handed over to the community by the council over 50 years ago to support community activity in the village and has been run as a charitable trust ever since.
Since the pandemic, however, the number of regular bookings has declined. A new set of trustees took over in July 2022 and since then they have been working hard to restore the hall.
"We realised there was a lot of work to do on the fabric of the building as soon as we were able to get a good look at it," said chair of trustees Adrian Warwick.
"It was clear from the start that there was urgent work to do, but it has been really difficult to get contractors with availability to do the work, which is why it has taken several months to get going."
After commissioning a building condition survey, the trustees had the chimney stacks urgently removed to make the building safe and work on repairing the roof has now started, vegetation has been cleared away from the back of the building and the trustees are about to do a major consultation exercise with the community.
Vice-chair of trustees Claire Edwards said, "We want to know what the community wants from this valuable asset. We will shortly be delivering a questionnaire to every house in the village asking what people want from it and setting out options that meet the charitable aims of the trust. We are also looking for volunteers to form a management committee to help manage the day to day running of the hall. We'd love to have a really good response to the consultation, and we will be using the results of that to help us bid for grants to bring the hall interior up to standard."