Experience that rare moment when a V-bomber comes back to life at Wellesbourne airfield
In his latest column, Peter Bowen meets the engineer volunteers who give up their time on Saturdays to maintain the aircraft. And he explores why the airfield is so important to us all.
Watch more of our videos on Shots! 
and live on Freeview channel 276
Visit Shots! now
Peter Bowen's column
Anyone interested in aviation, wartime history, the Falklands conflict or wants to fly an aircraft should set aside September 17 for a day out to stick in the memory. On that Sunday, Vulcan xm665, the only V-bomber still maintained in an airworthy condition, will make a short taxi at Wellesbourne airfield.
The firing up of the engines by the aircrew is awesome, unleashing enormous power and is a "mind-blowing" experience whilst the short taxi by this famous bomber creates a spectacle that excites photographers, former RAF pilots and personnel.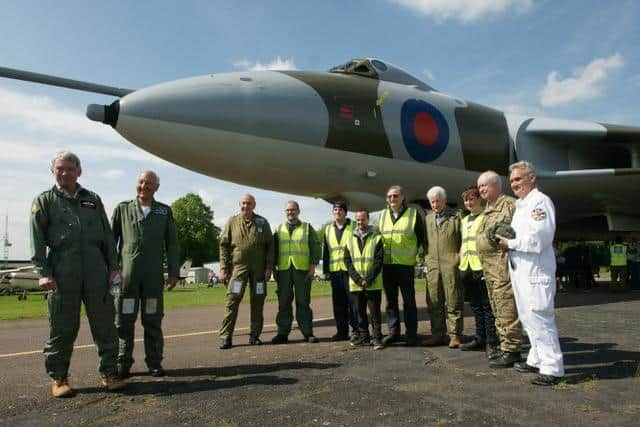 The start-up and short taxi will take place at around 2pm and will follow the talk earlier in the day by one of the Vulcan aircrew John Tye, who has just retired from British Airways and is an ex-Concorde pilot, on his training experiences and his career as a pilot on the exceptional Concorde aircraft. The presentation takes place at the Charlecote Pheasant Hotel, just a few minutes away from the airfield at 10.30am. Aviation buffs can move from one event to the other.
The Vulcan xm655 was one in five in service with the RAF at the time of the Falklands War and went to Ascension Island but was not called upon to bomb the runway at Port Stanley. Only three V-bombers still survive in peace time and xm655 is recognised as being in the best condition.
This is due to a group of around 20 engineer volunteers from the 655 Maintenance and Preservation Society, who give up their time on Saturdays to maintain the aircraft. "We are fortunate at Wellesbourne to have many specialist engineers who have worked in many different spheres including the Midlands motor industry and now know all there is to know about all aspects of the airplane," says Mike Pollitt, an ex-RAF pilot, who takes four visitors aboard the Vulcan by appointment.
Incidentally, more years ago than I care to remember, I was a reporter on the Banbury Guardian and was given the spare seat in a V-bomber on an operational flight from its base at Gaydon. It was a disappointment because there was nothing to see or report during the flight as we were so high in the air. The only point of interest was the pilot asking me to kick the box alongside me and to be told: "Thanks, lad." The Ministry of Defence ruled I could not use the incident for security reasons!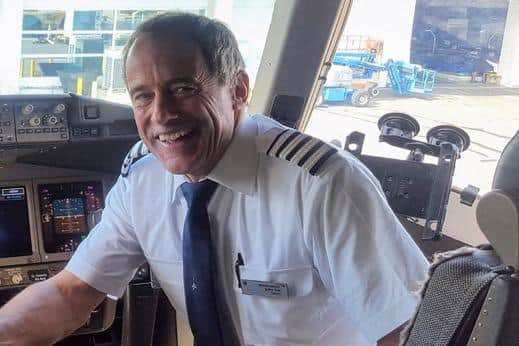 Wellesbourne is a busy commercial airfield but has had doubts about its future over the past decade. Interestingly, proposals put forward on Wednesday on the long-term future of the airfield by strategic land promoter Gladman and Midlands based commercial property developer Stoford, were discussed at a consultation with residents and interested parties at the Methodist Church Hall.
It is thought that Vulcan xm655 will stay at the airfield and that plans for development will mean a new runway and enhanced aviation facilities. This is good news for the three schools for training pilots of light aircraft and helicopters, and the small but interesting aircraft museum.
South Warwickshire Flying School, one of the best for training pilots, welcomed the new proposals.
"It gives some certainty about securing the future of the airfield. Now people can book a trial flight, which often takes them on to courses leading them to being qualified pilots," says Rodney Galiffe.
Also, sure to be excited by the news is the popular Touchdown café, noted for its big breakfasts, which has a patio area where families and young children can watch light aircraft taking off and landing.
Wellesbourne does not have any passenger flights and is only open for training pilots and commercial business. Its helicopters are used to ferry invited guests and officials to Silverstone for The British Grand Prix. And Munster Joinery and Windows, with a factory on the close-by industrial estate, flies in staff weekly from its base in Ireland.
On occasions, Royalty, senior officials, and celebrities also use Wellesbourne, which is at the heart of the country, to get to engagements and to gain access to big events, which would otherwise be exceedingly difficult. This says a lot for the safety and security at the airfield but also for its continuing use as an essential asset for aviation and local employment.
Go to RAF Wellesbourne Mountford via your online search engine for history of operations during the Second World War.