Comment: Why this is the right time to reverse plans and bring back Kenilworth's outdoor pool, say campaigners
The Kenilworth Lido Group has long campaigned to bring back an outdoor swimming pool to the district, following the loss of the lido as part of the new Abbey Fields Leisure Plans. With work being halted due to archaeological finds on the proposed site, the campaign group is once again asking councillors to reconsider their plans. Councillors have already said that plans are too far advanced for them to turn back now, but here are the reasons why the Kenilworth Lido Group believe it is not too late for them to change their plans.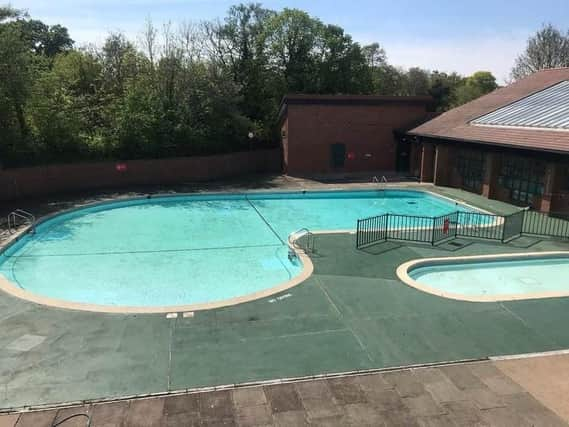 The case for reviewing the Abbey Fields Leisure Plans has never been stronger.
There have been important developments over the last few months relating to the construction of the leisure facilities in Abbey Fields. It would appear that the building has been completely halted due to archaeological finds on the proposed site and reports suggest that the current plans will need to be significantly re-designed which will only add to the spiralling costs and ongoing delays in this project. It is not clear whether this will require a re-submission for planning permission but there is a strong argument that it should.
We believe Warwick District Council (WDC) should take a full and transparent review of this development and reconsider the plan to construct a large brick building housing two indoor pools in this beautiful setting and instead replace the historic and much-loved outdoor pool in Abbey Fields with a new, 21st century lido. A provision for public outdoor swimming must be provided for residents of Warwick district and this is an opportunity to reinstate the only safe public outdoor swimming facility in the district.
We can no longer ignore the facts: this is surely the time to draw a line and look at whether continuing to put money into the current outdated project is the best option for the residents of Kenilworth and Warwick district. We need the new plan to be cheaper, greener, more exciting and more visually appealing. A unique attraction that will offer health and well-being benefits across the district, bring people to the town and complement the beautiful setting in Abbey Fields.
We have professionally drawn architect's plans, extensive research reports and numerous examples of other successful outdoor pools which clearly show that a modern Lido could easily achieve all of this.
Here are three points that should be considered:
Archaeological and Historic Value: Recent archaeological finds reinforce the historical importance of this site. Re-instating a modern outdoor pool in the footprint of the original 25-yard lido would entirely prevent further archaeological damage.
Financial and Environmental Cost: Escalating construction costs must be taken into consideration and a higher emphasis must be placed on reducing the carbon footprint in line with WDC's Climate Emergency Declaration. A lido would cost less financially and environmentally, than building and running two indoor pools. The cost of materials is less and construction costs are lower. No building to heat, light and maintain brings down ongoing bills as well as reduces the carbon footprint. The challenges of managing humidity are also removed. Developing technology offers improved carbon and energy efficiency and we must increase and improve understanding of alternative and developing technologies.
Health and Wellbeing: An increasing number of thriving, new and refurbished lidos are opening and operating across the UK and the growing popularity of Lidos along with the associated and increasingly documented benefits to health and well-being must be recognised. It is interesting to see that the Future Lidos Group have recently been awarded £99,800 funding by The National Lottery Heritage Fund to create a digital Lido Toolkit and raise awareness of the unique role lidos play in community wellbeing. Their website is https://futurelidos.org/