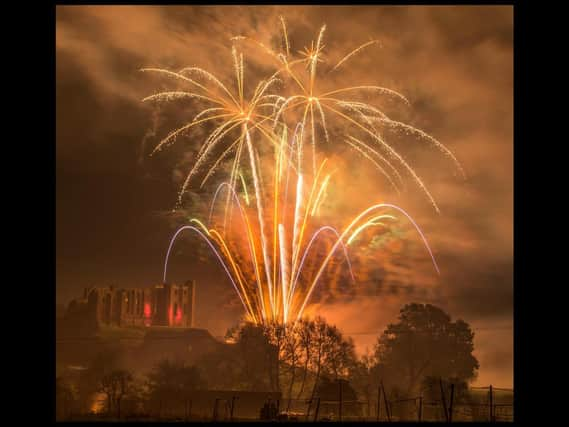 Amazing photos of the spectacular fireworks lighting up the sky over Kenilworth Castle
Crowds once again flocked to Kenilworth Castle over the weekend for the Kenilworth Round Table fireworks display.
Published 6th Nov 2023, 10:47 GMT
Updated 6th Nov 2023, 10:48 GMT
Despite the poor weather last Saturday (November 4), around 10,000 people bought tickets to watch the display at Kenilworth Castle.
The event was organised by members of the Kenilworth Round Table and they had been working since April to organise the display.
Money raised from the event will be shared among local charities and community groups.
Steven Barnett took these amazing photos of the fireworks with the castle in the background.