Anti-HS2 march comes through Crackley Woods near Kenilworth and Cubbington Woods to bring protest message to communities affected by the project
Protestors against the HS2 high-speed rail project have marched through Crackley Woods and Cubbington Woods as part of a protest walk they held over the weekend and are continuing this week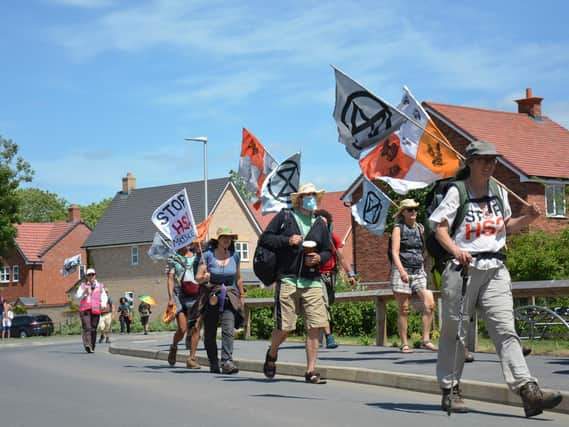 Members of protest groups Extinction Rebellion (XR) and Stop HS2 started the Rebel Trail walk from Curzon Street in Bimringham last Saturday (June 20) and are walking 125 miles along Phase 1 of the HS2 route over seven days stopping at or passing through the communities which will be affected by the project before arriving in London.
Marchers are being encouraged to carry symbols of the ancient woodland and animals being destroyed.
Matt Bishop, of the Save Cubbington Woods campaign, said: "We're marching because we've had enough.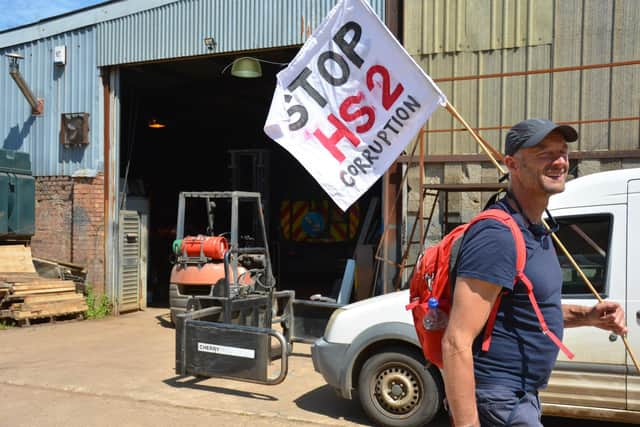 "People have had enough of our government hiding the truth about this project, showing no transparency or accountability.
"We've had enough of our failing democracy, and enough of the continued harm being inflicted on our communities and natural environment.
"That the Government has carried on with HS2 when we urgently need funding for our health service, our economic recovery and our local transport networks, makes clear where their priorities lie. Building this line is bad for our wildlife, bad for the taxpayer and an assault on our democratic values we hold so dear."
Stop HS2 campaign manager Joe Rukin, from Kenilworth, added: "Right from the start, HS2 has been a railway fueled by lies, with grandiose and impossible promises made by those who will profit it.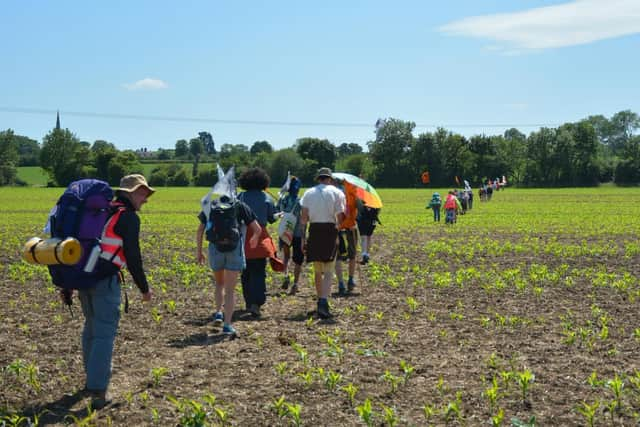 "The already fragile case for this white elephant has been destroyed by the changes to work that coronavirus has brought, but instead of facing these facts, Boris Johnson chose to sneak out notice to proceed for HS2 just as it was confirmed that Parliament was lied to by HS2 bosses who are desperate to keep their gravy train running at a time when millions are facing life on the dole."
Chris Philpott, of the Warwick District XR group, said: " There were about 50 on the trail and they had walked the second stage of proposed 125 mile walk from Birmingham to London to highlight that the HS2 project should be scrapped and certainly not developed in the north of England.
"Protesters want to unite communities along the HS2 route and spark discussion on how the estimated £200 billion cost of the project could otherwise have been spent.
"They had banners that expressed concerns that investing in the HS2 project was a waste of public money which could be spent on the NHS.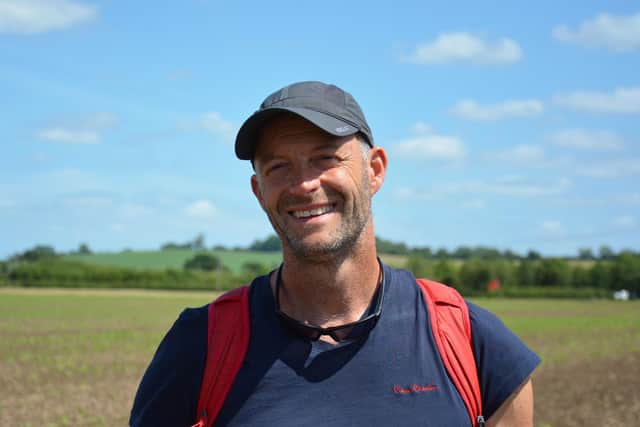 "It was pointed out that we are approaching a recession unseen in scale since the 1920s.
"There were also rebels who were very annoyed at the destruction of the bio-diversity along the route, which would entail the biggest destruction of woodland habitat in Europe at a time of the sixth mass extinction."
In response to the protest walk, a HS2 spokesman has said: "HS2 is already playing a pivotal role in helping Britain's economic recovery as the country emerges from lockdown, offering over 400,000 contract opportunities for UK businesses and providing for thousands of jobs right across the country.
"The vast majority of the accusations levelled at HS2 by Extinction Rebellion are inaccurate and some are downright wrong.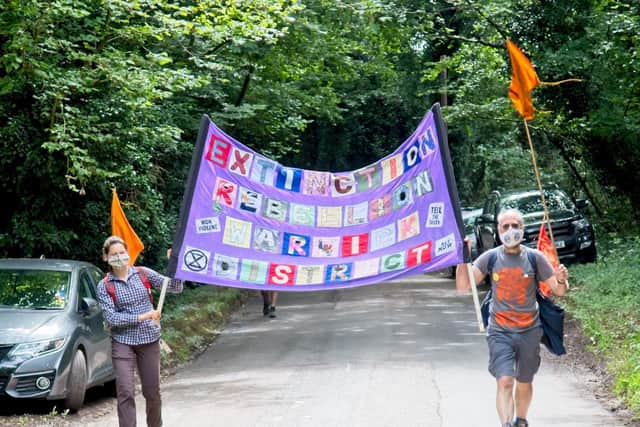 "All leading wildlife organisations agree that climate change is the biggest future threat to wildlife and habitats in the UK. HS2 Ltd is on track to design and build the most sustainable high-speed railway in the world, and we urge environmental groups to help us in getting people out of their cars, off planes and onto low-carbon, greener high speed rail."