Asylum seekers welcomed by Crick community – as more than 160 are currently housed at nearby hotel
"We hope the event broke down the barriers as we're all human"
Watch more of our videos on Shots! 
and live on Freeview channel 276
Visit Shots! now
A social event was recently held for asylum seekers, who are currently residing close to Crick, to be welcomed in by the community.
The Ibis Rugby East Hotel, around a mile-and-a-half from Crick, is among the several hotels that house the total of 600 asylum seekers and refugees in West Northamptonshire.
There are 250 Afghan refugees and more than 350 asylum seekers, who began residing in West Northamptonshire in as early as 2021.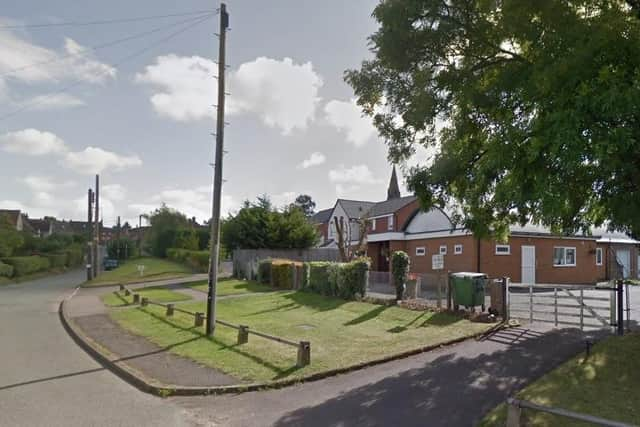 This is part of an Afghanistan resettlement programme, and the Home Office's wider asylum contingency accommodation.
Ibis itself is the temporary home to more than 160 asylum seekers since October 2022. They have come from a variety of countries including Sudan, Ethiopia, Eritrea, Yemen, Syria and Iran.
At that time, the Home Office told West Northamptonshire Council it intended to use the hotel and WNC stressed it was a private arrangement between the Home Office and Ibis.
This falls under the asylum contingency accommodation scheme, which could have seen asylum seekers from any country welcomed to the Ibis hotel.
Ibis Rugby East is among the total of three hotels in West Northamptonshire to be under this scheme – and is separate to the other two hotels who have welcomed in Afghan refugees under the resettlement scheme.
The event took place last Saturday (March 4) at Crick Village Hall, to provide an opportunity for those staying at the Ibis hotel to meet and engage with members of the community.
It was organised by Crick Parish Council and its Community Cohesion Group, led by Councillor Julia Potts.
Many people donated clothes, sweet treats and their time to ensure the day ran smoothly.
Restaurants donated Middle Eastern food for the attendees to share and the United African Association performed as entertainment.
A total of around 250 people dropped in throughout the day, which included more than half of the asylum seekers staying at the Ibis hotel.
Cllr Potts said: "It was a positive and successful day. We played jenga and connect four, which were easy for everyone to get involved with as there's no language barrier.
"There were children all the way up to retired people playing, and it was nice to see the breakdown of perceptions.
"We hope the event broke down the barriers as we're all human.
"Everyone may now recognise some faces and exchange smiles, and we hope those staying at Ibis feel welcomed."
This event allowed everyone to talk, share food and get to know each other properly.
One moment which really stood out to Cllr Potts was when a tall asylum seeker, around 6ft 6, walked in and one of the attendees knew no clothes would have been donated that would fit him.
He went home and brought in some of his own clothes to ensure the man went away with items that fit, like everyone else.
Crick Parish Council's Community Cohesion Group was set up last year to help people meet each other and get along.
"We were conscious of perceptions and it's important to provide everyone with a safe space," said Cllr Potts.
The event, which she branded "a success", was first discussed before Christmas and it was all about finding the right time to host it.
Opting for the weekend after half term, following the return of many families who go away during this time, proved a success.
Cllr Potts says it was "really worthwhile" putting time and effort into the event, which was attended by people of all ages.
£174.78 was also raised, which will be split between the Salvation Army, Air Ambulance and British Red Cross.