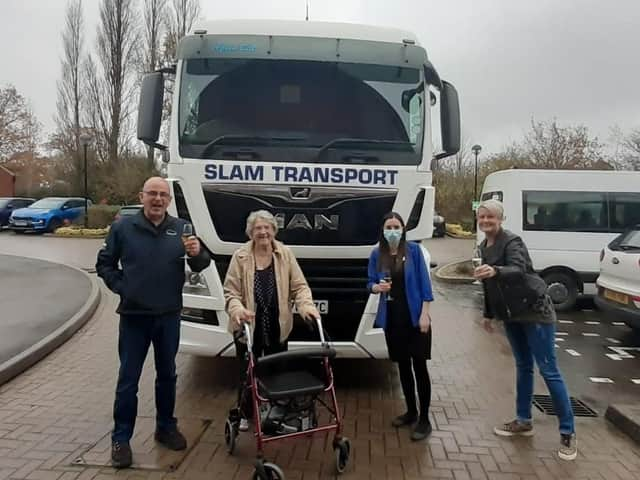 Agnes Bell, a resident of Harpers Fields Care Home in Balsall Common, has had a truck named after her and has been recognised as a local hero by Coventry-based company Slam Transport.
Slam Transport contacted Harper Fields Care Home to say it had chosen Agnes Bell as one of its 'local heroes' after the home had put her name forward.
It put her name on one of its trucks and brought the vehicle to the home last Friday (November 20) where a surprise event was held for Agnes.
Agnes was a doctor's receptionist for many years and is a resident ambassador at Harpers Field.
At 98 she is still full of life and has covered the home's reception desk and supports the activities team.
Hayley Wilkinson, General Manager at Harper Fields said: "We would like to say a huge thank you to Slam Transport, especially Nicky and Danny for making this happen.
"Agnes was overjoyed and loved the idea, we linked with her family virtually so they could share in the excitement.
"Agnes is a joy to be around she keeps us all young and happy."