Barford residents 'remain steadfast in their commitment' to stop quarry after council validates plans
Warwickshire County Council has formally accepted that Smiths Concrete's proposals for the Wasperton Fields site are suitable for consideration in due course.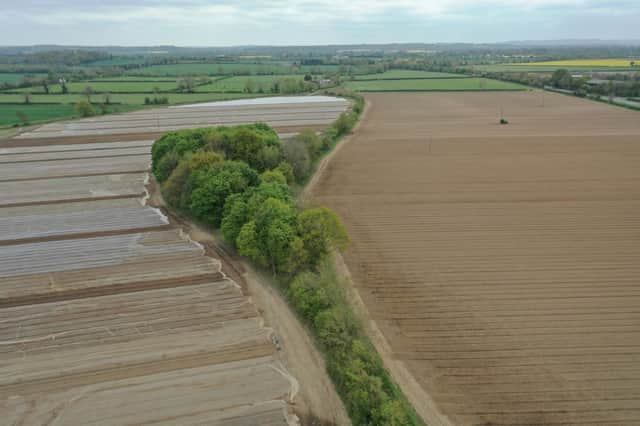 Barford campaigners "remain steadfast" in their commitment to stop a quarry being built near the village after the plans were validated this week.
Warwickshire County Council (WCC) has formally accepted that Smiths Concrete's proposals for the Wasperton Fields site are suitable for consideration in due course.
Meanwhile, villagers are submitting their objections "in their droves".
Malcolm Eykyn, of the Barford Residents Association Sand and Gravel Committee, said: "There are almost 10,000 people living across Barford, Wasperton and Wellesbourne who would be directly impacted.
"It would be larger than Barford and residents have legitimate concerns regarding the impact of traffic, pollution, noise and loss of productive farmland.
"The community will make their voices heard through the consultation period and we have already identified shortcomings and inconsistencies in the application.
"We call on readers to object now to help prevent this environmental degradation."
A committee meeting was held in Barford last night and flyers continue to be distributed around the village to inform people about the campaign.
Warwick and Leamington MP Matt Western is supporting the campaign, which has been running for seven years.
He said: "I am disappointed Warwickshire County Council has validated the planning application for the proposed quarry in Barford.
"I remain steadfast in my commitment to the residents of Barford that we will do everything we can to ensure this quarry is not built in this unsuitable location which threatens their health.
"I encourage residents to submit their thoughts to the Warwickshire County Council public consultation."
The consultation will run from January 13.
Smiths has arranged for a hard copy of the plans to be available to view in Barford Village shop.
Ray Chambers, Smiths Concrete general manager, said: "We are confident that we have developed robust proposals for a much-needed sand and gravel quarry.
"Our planning application details the extensive mitigation measures that will be put in place to limit visual impact and protect the environment.
"It also sets out how the phased restoration programme means that much of the site will remain agriculturally productive over the anticipated 15 years of operation, with a measurable biodiversity uplift during and post-extraction.
"We know that there are a few members of the community who remain entrenched in their views about the scheme, no matter how hard we have tried to advise that their vociferous opposition is based on incorrect or out-of-date information.
"Many of our employees, customers and suppliers are based in locally and rely on Smiths to provide them with an income or the materials required to operate their own businesses.
"Without these supplies our customers will have to seek sand and gravel from further afield - adding to costs, traffic and transport-related emissions.
"Consequently, we hope many people will support the proposals."